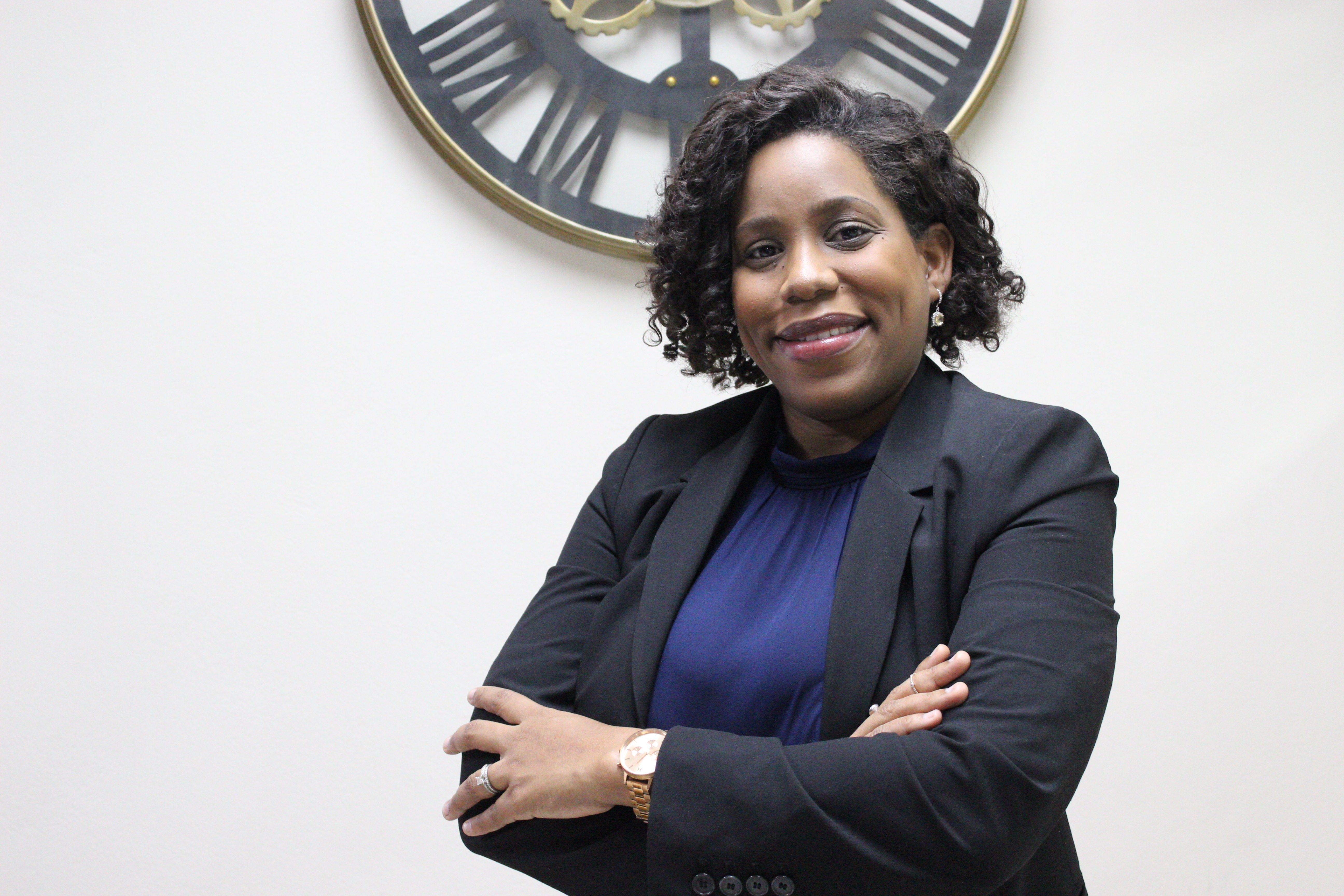 Businessuite Woman Kerese Patterson Says "Just Do It… If You Wait On The Perfect Time, It May Never Come."
Kerese Bruce-Patterson's entrepreneurial journey started like most who took a similar risk into the field. Years after working full time in a job which required little to none of her educational background and fresh out of law school she was unsuccessful in landing a job where she could practice her area of study. She knew that the time had come for her to make a decision. Having had a passion for law, with the encouragement of her husband, she sought to take a leap of faith and open her own law practice in her neighbouring hometown of Linstead. This would have marked the beginning of her entrepreneurial journey.
Even though Bruce-Patterson would have preferred to open her practice in Kingston the cost for doing so would have been much too exorbitant for a startup business like hers as well as for one looking to build clientele.
"I found it difficult to begin operations as I was unemployed at the time – while being employed full time during my five years of study; the irony. It would be difficult to obtain a loan to even start off basic, to finance overheads and capital start-up was impossible. My husband and I decided to use our savings in order to start operations" said Bruce-Patterson.
Having had this issue with starting her practice she realized that she wasn't the only one. It was a reoccurring problem for many attorneys like herself as well as small startup businesses. The idea came to mind for her to create a space where persons can share but also for businesses who wanted to rent "office like" spaces without the unbearable overheads. This was when Precedent Suites was born.
"The idea for The Precedent Suites is to provide an affordable office accommodation for professionals, particularly lawyers who find themselves unable to finance a fully functional office" Bruce-Patterson said.
Juggling a business is one and there is the other part which involves balancing of family. Bruce-Patterson is a wife and mother of a one-year-old and is expecting a pair of twins soon. Therefore, time management must play an integral role in her day to day activities.
"Balancing business with personal life, I try to practice the following: leave work at work when I get home. I do my utmost to spend sufficient time with my son and husband and after everyone is off to bed, I then tackle the outstanding work I hadn't crossed off my to do list on that day. I also allocate untouchable weekends where I strictly dedicate all time and effort to family and any other personal needs I may have"
Bruce-Patterson further explains that her family is a driving force behind her as well. They are very supportive in one way or the other and this provides motivation for her to keep going.
Her advice for persons wanting to go into entrepreneurship is "Just do it… if you wait on the perfect time, it may never come."