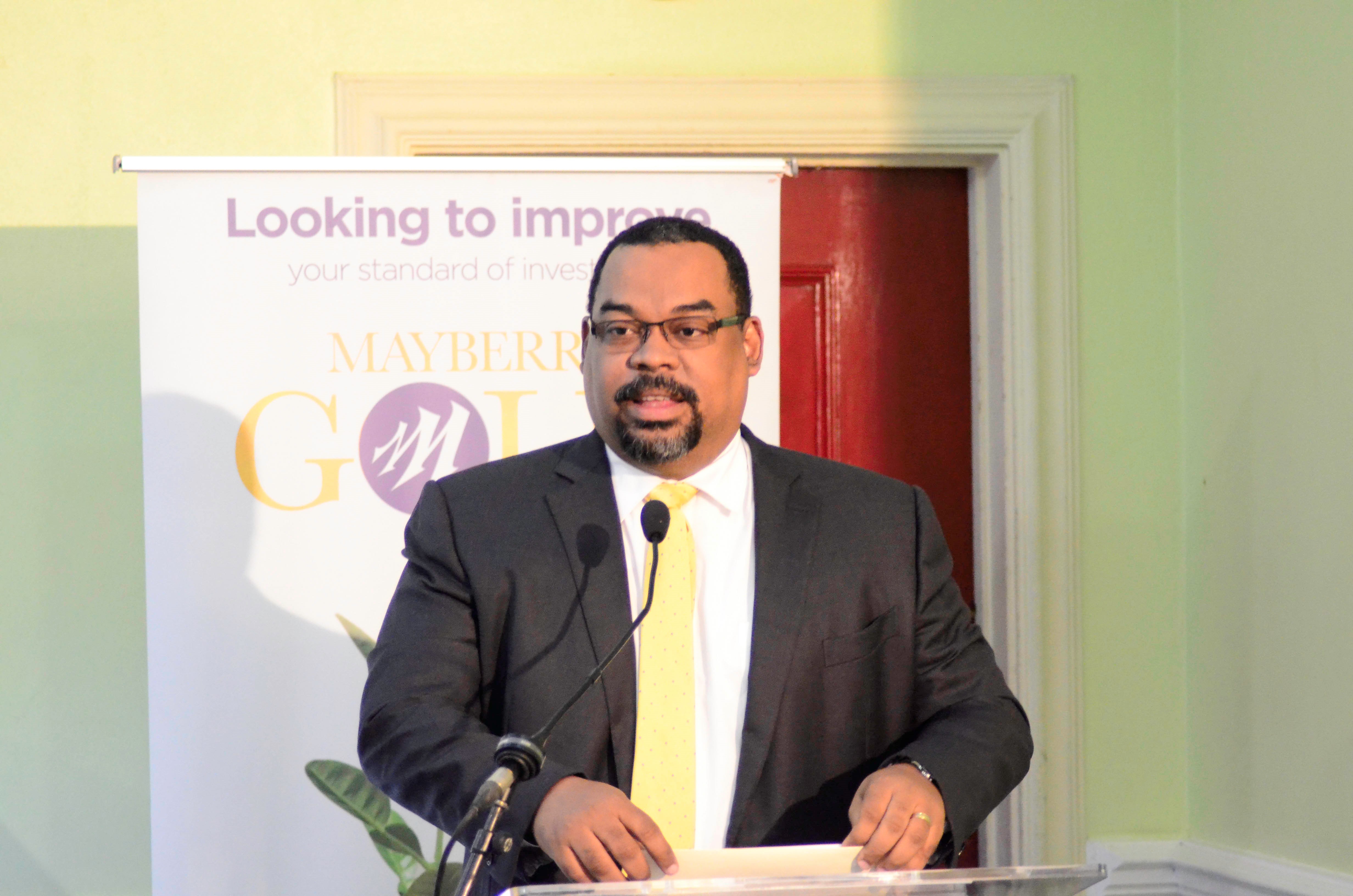 Mayberry holds 34th Annual General Meeting
Kingston, Jamaica – June 20, 2019- Constantly growing and expanding Mayberry Investments Limited, one of the leading firms in trading, asset management and investment banking continues to make history. At the 34th Annual General Meeting on Thursday, June 19th at the Knutsford Court Hotel it was revealed that 2018 was the best year for the company to date.
Mayberry's board of directors actively strives to maintain and build a good relationship with shareholders and prospects and were able to provide detailed results/ information on how each person's investment is being distributed, by strategically planning and executing their objectives, gains, and losses each year to clients, while opening the floor for Q&As.
"Transforming lives positively through lasting relationships, that's what we do as a business. We try to form relationships with our customers and what tends to happen is they to get very wealthy. No matter how adversarial it might be, we will find a way to make it positive," mentioned Gary Peart, CEO of Mayberry.
"Mayberry gave its shareholders $688 million worth of Mayberry's Jamaican equity shares last year around February. It was the largest single dividend distribution that the company has made in its history," added Peart.
Mayberry also announced a dividend of 25cents, which is undoubtedly the highest cash dividend the company has ever paid in its history and it's a representation of the progress they have made in 2018, and they believe that the shareholders should benefit from that.
According to Gary Peart, "2018 will go down as the most successful year in the history of Mayberry. We created value in excess of $10 billion, we gave over $700 million in stock dividend and we have now announced that we are giving an additional $300 million in cash dividend."
Mayberry, as a single broker continues to exceed the limits in the trading, asset management, and investment banking arena, especially with the help of the committed, highly trained professionals and shareholders.
" We continue to focus on increasing our profits year over year and strengthen our engagement with existing customers and attract new customers, and use digitization, which is the way forward," said Peart
"We are very proud of the Mayberry App and the feedback we have gotten from customers. You can use the app to buy and sell equities on a Jamaican Stock Exchange; The app is now the single largest, which is now outselling some of the sales advisors, It makes life easier," ended Gary Peart.