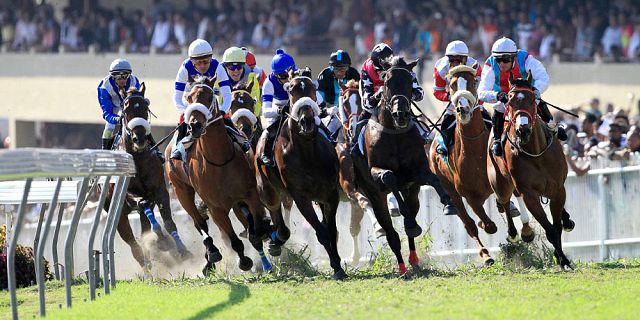 Supreme Ventures Acquires Equity In Post To Post Betting
Supreme Ventures Limited has announced the purchase of a majority shareholding in Post to Post Betting Limited, a Jamaican company that offers gaming products including sports betting and horse racing in the Jamaican market under the Post to Post and ANYBET brands.
In a statement issued on June 18, the company noted that the move is aligned with SVL's growth strategy which has seen the company not only expanding in the Jamaican horseracing and mobile gaming market but into the region with iBET Supreme in Guyana.
SVL President & CEO, Ann-Dawn Young Sang stated that the new subsidiary will enable SVL to better serve various segments of the gaming market and allow the introduction of innovative products to a wider cross section of customers.
Young Sang added that there will be no operational changes at this time with Gintaras Svitojus remaining as General Manager. Notably, Post to Post will continue to operate as a standalone commercial business promoting their brands and products. Post to Post currently operates 35 shops island wide. The original Post to Post shareholders will retain 49% ownership of the company giving SVL majority shareholding in Post to Post of 51%.
ABOUT SUPREME VENTURES LIMITED
Supreme Ventures Limited (SVL) is a premier lottery and gaming provider, formed in Jamaica in 1995. In June of 2001 it launched its lottery operation. The Company, which became publicly listed in 2006, is in the business of providing entertainment through Lottery games, Sports Betting, Horse Racing and Video Lottery Terminals. SVL also owns and operates the Acropolis Gaming Lounge and nine retail centers island wide. In addition, its independent retailer network comprises some 1250 locations, over 1400 terminal and offers online and mobile options for Sports Betting (JustBet mobile), Horse Racing (Mbet) and has recently launched SV games mobile app. SVL also comprises wholly owned subsidiaries Prime Sports (Jamaica) Limited, Supreme Ventures Racing and Entertainment Limited (SVREL), which operates Caymanas Park, and Supreme Ventures Enterprises which operates under the brand iBET Supreme.