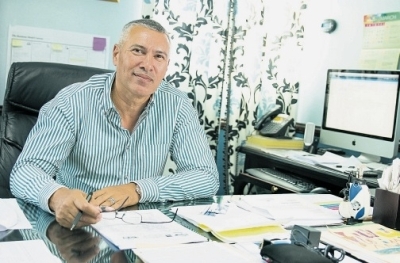 CAC 2000 Results Impacted By Continued Disruption Caused By Massive Road Construction Project Taking Place Around Company's Office
Chairman and CEO for CAC 2000 LTD Steven Marston continues to point to the continued disruption being caused by the massive road construction project taking place around the company's office in three miles Kingston.
He indicated that while the GOJ has projected completion of this project for end June 2019, based on their daily experience from the construction zone, he expects that their operations will continue to be affected for the remainder of the financial year, but they will be able to operate normally, and in some ways even better, next year.
CAC 2000 he said continues to press the Office of the Prime Minister, through the PSOJ, to consider various forms of compensation for those companies that have been negatively affected by the various road works simultaneously taking place in Kingston.
Despite this major inconvenience he said the company managed to record revenues of JA$351M for the quarter up from $166M the previous quarter.
Year to date, revenues have recovered to JA$516M compared to $623M the previous year.
Commenting further he said they ended up with a quarterly profit of $41M and restored the company to a year to date profitable position.
With a respectable open job portfolio and anticipation of winning more jobs in the 3rd and 4th quarter, he was forecasting a profitable end of year position.
The continued efforts to reduce inventory and accounts receivable from their 2018 year-end balances are starting to pay off, he said.
Cash inflows are however still being affected by the logistics difficulties of clearing, receiving and delivering equipment to jobs, that have slowed progress billings and hence cash inflows.
The company has had to continue utilizing their bank facilities, but have still managed to increase cash on hand from both the previous quarter and the 2018 yearend.
CAC 2000 Limited closed the second quarter ended April 30, 2019 with reduced earnings per share of 2 cents down from the 42 cents reported in 2018.