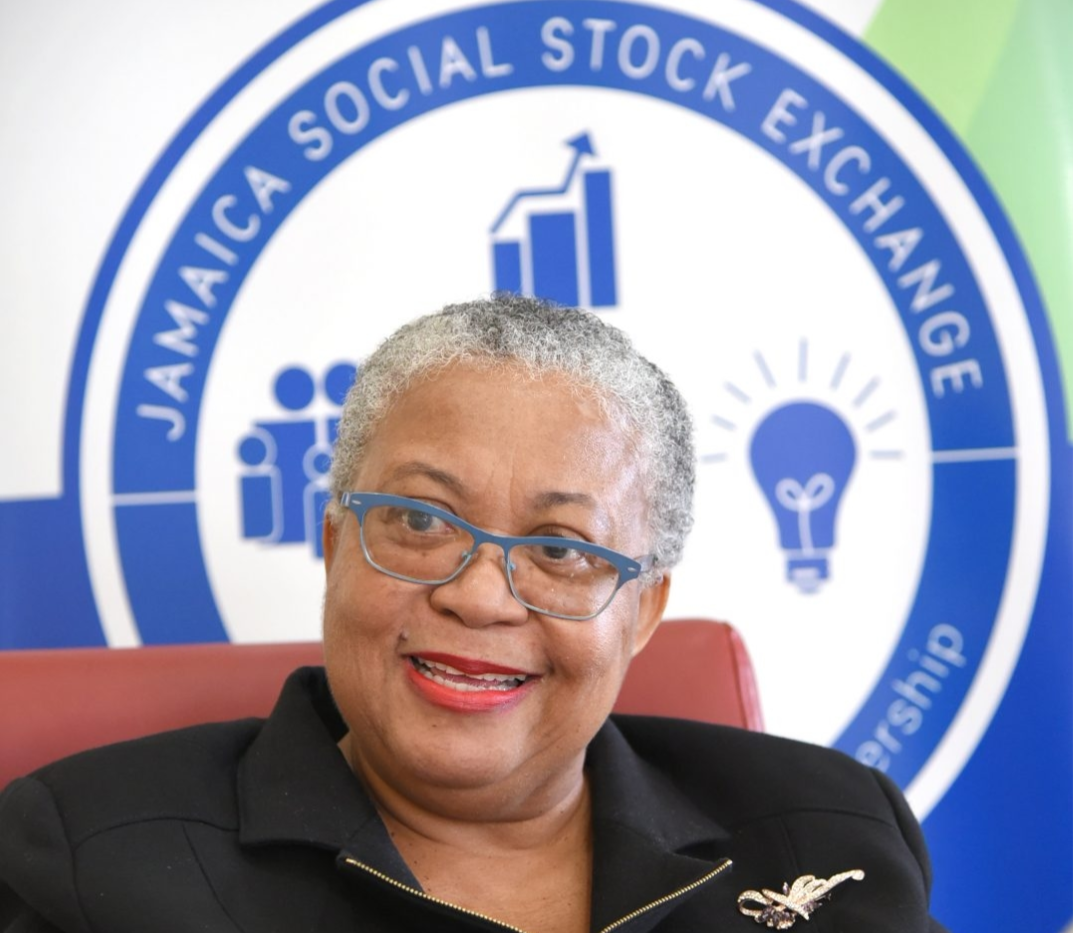 Social Enterprises Encouraged To List On JSE's Jamaica Social Stock Exchange
Entities engaged in social programme implementation will soon be able to list on the Jamaica Stock Exchange (JSE) to generate capital for their administrative activities.
Managing Director, Marlene Street Forrest, says this will be facilitated under the JSE's Jamaica Social Stock Exchange (JSSE), which was launched by Prime Minister, the Most Hon. Andrew Holness, in January.
Mrs. Street Forrest said that the Jamaica Social Impact Investment (JSII), one of two components comprising the JSSE, will provide the framework facilitating public investment in listed entities.
The Managing Director said that they were awaiting regulations by the Government, through the Ministry of Industry, Commerce, Agriculture and Fisheries… and they have indicated that they should get those soon. which will help to further drive the social sector,
The JSSE currently enables social enterprises to raise funding for their projects and programmes, through donations facilitated under the Jamaica Social Investment Market (JSIM), for which Mrs. Street Forrest says there are stipulated criteria for consideration and selection.
These include entities being registered charitable organisations; providing income statements and balance sheets, ideally externally audited; presenting executive summaries; providing backgrounders on programmes being funded, the target sum, social impact they will have and steps to ensure project sustainability; as also the principal parties who will be engaged in the projects' implementation and monitoring.
Mrs. Street Forrest says this due-diligence framework will put entities in good stead to list on the JSII, if they so opt.
She added that when they have developed that frequency of reporting, managing and monitoring projects, if they decide to list their enterprises and offer shares to the public, they will be better able and more successful at doing it.
Five of an initial 20 entities applying for funding through donations under the JSSE's social investment market phase have, so far, been approved.
These are the Alpha School of Music; Agency for Inner-City Renewal (AIR); Choose Life International; Deafcan Coffee; and Praise Jamaica.
Mrs. Street Forrest says they were shortlisted during the first of three rounds of selections scheduled this year, which are being overseen by a Listing and Selection Committee.
This body comprises representatives from other social enterprises as well as the private sector, among other entities.
Mrs. Street Forrest is encouraging other social enterprises to submit their applications, once they have met all the criteria and also inviting persons interested in making donations to view additional information at jsse.jamstockex.com.
Source JIS