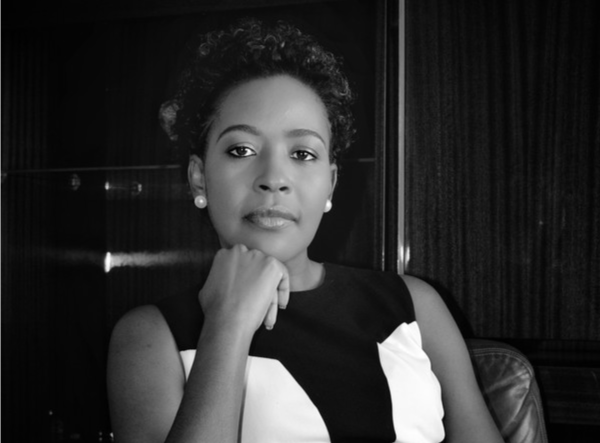 I Never Thought of Myself as a Women Entrepreneur – I was Simply an Entrepreneur!
I had never thought of myself as a women entrepreneur – I was simply an entrepreneur, willing to put in the work and to compete equally, but at every step of the way I kept being reminded that I was a woman and more so one that was now playing in a male dominated space. My burgeoning geospatial technology company (GeoTechVision – www.geotechvision.com ) was to be the first female owned and operated in the entire Caribbean.
As a woman in business the challenges have been many, and you learn to expect these challenges and simply find creative ways to navigate them. I did not however expect that after more than 10 years as an entrepreneur I would still be fighting such a hard battle- a battle against a system that makes it more difficult for a women to succeed, a system where if it becomes harder if your last name is not an established business name or if you are from the perceived wrong alumni and heavens forbid that you are not in the inner circle. How do you then compound that already big problem? By daring to dream big and actually taking steps to make huge social impact.
A year ago, we acquired a 68-acre facility that was to be the home of a new Technology Park- the first truly smart community in Jamaica but my bankers/financial "partners" had other ideas. They essentially used me as a vehicle to get to the property and are now using sinister means to attempt to take over the facility. They simply see this as an ideal location for another housing development. This was never the vision and it will not bring the regional social and economic benefits that is possible and was outlined in our plan.
For Bankers to sit in boardrooms and scheme how to cheat entrepreneurs of their vision is inexcusable. The working capital that was originally apart of the term sheet has not been disbursed a year later and it is very clear that the financial institution has no intention of disbursing same. Their plan is simple-withhold the necessary working capital, thus inhibit our ability to meet recurring obligations and keep us in a position of vulnerability where failure looms.
We are running out of time and we're seeking your help as we continue to fight to save the vision of creating jobs and serving those who are underserved. Help us save the project and declare to the world that the little people are important and it's ok for a woman from rural Jamaica to dream big.
I know this is not how the story ends for Marlie Technology Park (www.mtpja.com ). Please help us get the word out, so we can attract investors that are likeminded and ethical!
For those that want to assist, please contact me directly at valrie@mtpja.com .
Thank you for taking the time to amplify this message.
Valrie Grant, MSc, GISP
Entrepreneur, Geospatial Specialist, Speaker, 100 % Caribbean Woman