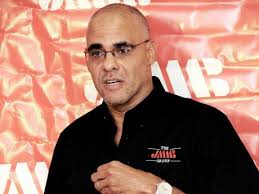 JMMB Group Limited Announces US$200 Million Investment in Alignvest Acquisition II Corporation (New Sagicor)
JMMB Group Limited (JMMB) has committed to investing a minimum of US$200 Million in Alignvest Acquisition ll Corporation (AQY), which is a publicly-traded Special Purpose Acquisition Corporation that is listed on the Toronto Stock Exchange. AQY is currently set to acquire 100% of the ordinary shares of Sagicor Financial Corporation (SFC).
Upon the completion of AQY's acquisition of SFC, AQY and SFC will then collapse into a new single entity (New Sagicor).
Following the completion of the investment transaction, JMMB will own no less than 20% of the shareholdings of New Sagicor. SFC is a leading financial services provider in the Eastern Caribbean, Trinidad and Tobago, and Jamaica; with growing presence as a provider of life insurance products in the United States.
JMMB's acquisition of a minority stake in New Sagicor is a major investment, and will give JMMB a unique opportunity to participate in the future growth of a market leader in the Caribbean insurance and asset management sectors. Additionally, New Sagicor will become an associated company of JMMB Group and, as part of the agreement; JMMB will have the right to nominate two eligible and qualified directors to serve on the board of directors of New Sagicor. Those nominees are initially expected to be Keith Duncan, the Group CEO of JMMB, and Archibald Campbell, the chairman of the board of directors of JMMB Group.
In hailing the success of the transaction, JMMB Group CEO, Keith Duncan, said "We are excited about the prospects of what this stake in AQY will present for JMMB." He continued, "As a pioneering financial institution, we are always seeking out opportunities that will add value to our stakeholders. In that vein, we are confident that having such a stake in a regional market leader, will auger well for the future growth and financial performance of the JMMB Group."
About JMMB Group
JMMB Group is a financial services group of companies, which operates in the Caribbean. Headquartered in Kingston, Jamaica, JMMB Group also has a presence in Trinidad and Tobago and the Dominican Republic. Founded in 1992, originally as Jamaica Money Market Brokers Limited, JMMB is best known as the entity that pioneered the money market in Jamaica, making it accessible to every Jamaican and companies of all sizes, at a time when debt securities were traded only between banks. The Group now serves over 300,000 retail, business and institutional clients, through its lines of business, which include: banking; stock brokering; mutual funds; foreign exchange trading; pension funds management and administration; insurance brokering; remittances; consumer finance; and financial advisory services. JMMB Group Limited is listed on the Jamaica, Trinidad and Tobago and Barbados Stock Exchanges.