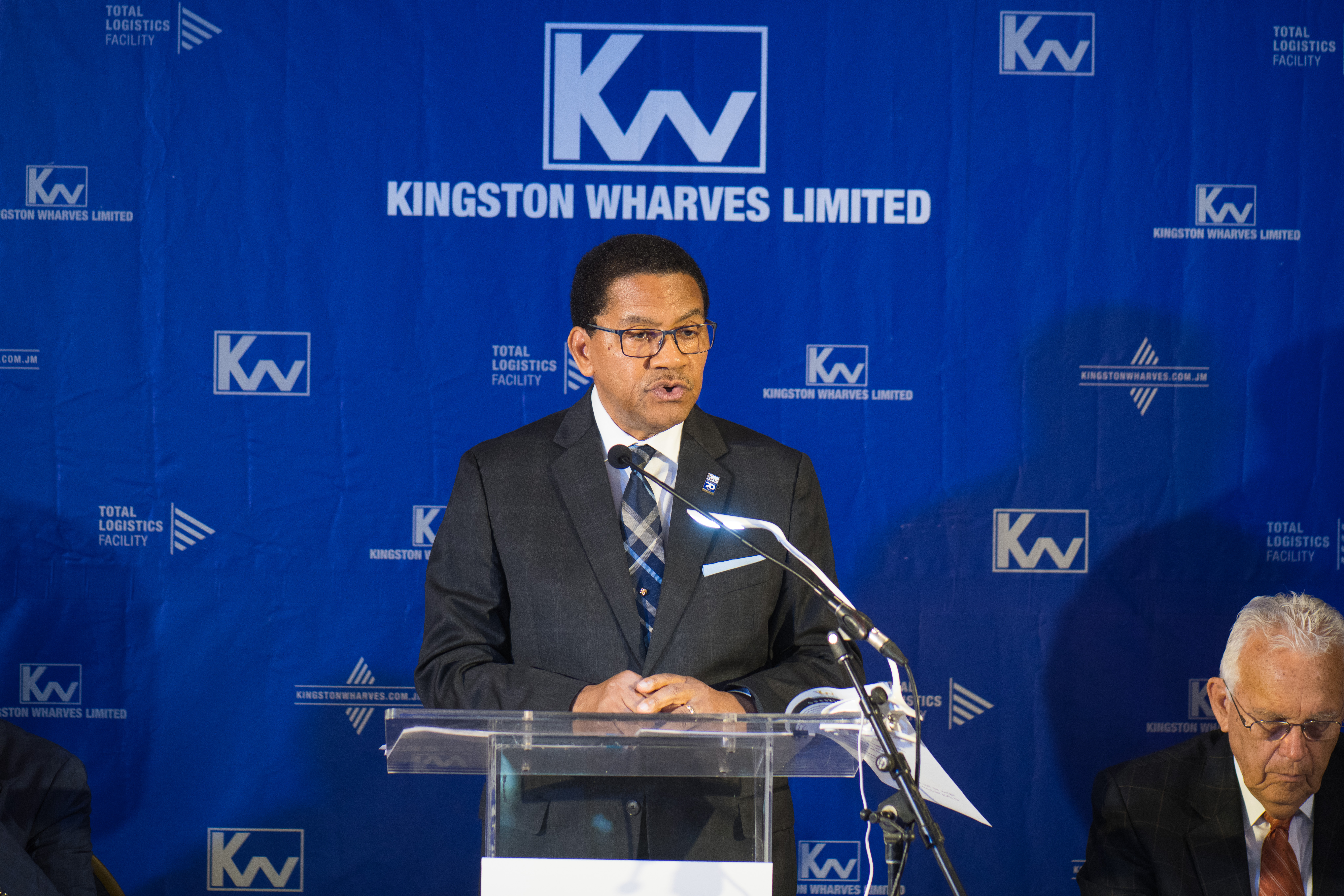 Kingston Wharves 2018 Performance Signaled The Success Of Their Growth Strategy, Recording Revenues Of J$7.25 Billion An Increase Of J$884 Million Over 2017.
Grantley Stephenson Chief Executive Officer of Kingston Wharves Limited is reporting that The Group's performance in 2018 signaled the success of their growth strategy, this as they realised revenues amounting to J$7.25 billion as at December 31, 2018, an increase of J$884 million over the 2017.
2018 he said was a year in which they met growth and profitability targets and strengthened their position as the premier regional multi-purpose, multi-user terminal and as a market leader in logistics services.
Commenting further he said that KWL's terminal division operating revenue of $5.3 billion and commensurate 8% year on year increase, were driven by the growth in domestic containers handled and the continued expansion of their regional hub for motor vehicles.
The company continues to see growth prospects for this division as a multipurpose and multi-user terminal serving the full range of bulk, break bulk, liquid bulk, containerised, automotive and special project cargo types, he said.
Divisional operating profits increased by 20% over the prior year to $1,879 million.
Streamlined activities at the KWL Total Logistics Facility (TLF) and the KWL Global Auto Logistics Centre (GALC), resulted in the company realising revenue growth in the Logistics segment by $460 million or 31%.
The company continued to broaden the range of logistics services offered to local and international customers in-keeping with the national growth plan for the development of Kingston as a logistics centre for the region.
This resulted in operating profits of $561 million, a 25% increase over 2017.
The Total Logistics Facility and the Global Auto Logistics Centre both had their first full year of operation in 2018.
Both facilities made significant improvements to their overall security arrangements and to the systems, technology and equipment that strengthened their inventory control and operating efficiency.
Reporting to shareholders Mr. Stephenson indicated that with a view to maximising growth opportunities in 2019, KWL's strategic focus will be on staying the course of capacity-building, product and service diversification and enhanced security and inventory control measures to efficiently serve multiple client segments.
This will be supported by an accelerated digital strategy to streamline processes and boost operational efficiency he said.