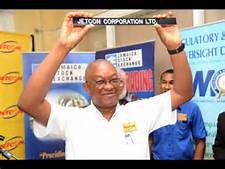 Jetcon Corporation Ends 2018, Its 3rd Year On Junior Market Of The Jamaica Stock Exchange, With First Year Of Decline In Profits Since 2014
Jetcon Corporation Limited, described as Jamaica's pre-eminent preowned car dealers, marked its third year of listing on the Junior Market of the Jamaica Stock Exchange in 2018 with revenues declining modestly from JA$1.18 billion in 2017 to JA$1.16 billion in 2018.
Operational costs increased in 2018, resulting in the reduction in profit to JA$92 million, when compared to JA$154 million in 2017.
This represented the first year of decline in profits since 2014.
Andrew Jackson, Managing Director for the company in his comments indicated that the results and overall performance came against a background of improvement in the local economy, where real economic growth, which approximated 2 percent for the year, resulted in the decline of the official unemployment rate below 9 percent.
He alluded to the proposed increase in the income tax threshold and wage increase for Public Sector workers as factors expected to improve the buying power and quality of life for Jamaicans and potential car owners.
In the short to medium-term, these economic growth initiatives represent positive developments for the industry and are likely to drive demand for products and services offered by Jetcon he said.
With the realization of profit declines, management he said, moved to identify other areas of possible income generation and strengthened the servicing department by promoting the servicing of vehicles.
This generated a growth in service income by 128 percent for 2017.
Management also took decisive steps to move to address the declining profits, by investing in new facilities to drive expansion of sales in a sustainable way over the medium- term.
This was done by leasing space as a client inside the Special Economic Zone (SEZ), which is operated by Kingston Wharves Limited and provides storage space at the port Company's Tinson Pen location.
Jetcon is one of only two car dealers granted privilege of use and the only pre-owned dealer with access to this facility.
He said the impact of expanding staff and increased spending through the leasing of property at the new location is expected to allow them to expand sales beyond current capacity.
The company's stock which was priced at $2.25 at the time of the IPO and adjusted in 2017 for the 3 for 1 stock split, ended that year at $5, experienced a slippage in 2018 to close the year at $3.04.
However, the number of shareholders in 2018 showed an upward trend of 18 percent increase over 2017, moving from 929 shareholders to end at 1,095 in 2018.
The Company paid an interim dividend of 3.5 cents per share with no further dividend recommended for the year.