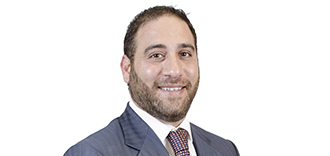 Berger Jamaica Reporting Revenue Increasing By 42% To JA$2.7 Billion In 2018
Chairman of Berger Paints Jamaica Limited (BPJL) Mr. Adam Sabga is describing 2018 as an interesting, challenging and successful year in many ways for Berger Paints Jamaica.
Since the ANSA McAL's Group acquisition of BPJL in 2017, the company has navigated this transition whilst focusing attention on growing market share, alignment throughout their regional coatings operations and driving efficiencies.
This he said has reflected in robust revenue growth over prior period of 9 months.
For 2018, Berger Jamaica reported revenue increasing by 42 percent to JA$2.7 billion while profit before tax moved from JA$208 million for the 12 months of 2018 compared to $212 million for 9 months of 2017.
Cost of sales increased by 20 percent to $1.3 billion due to higher raw material costs and devaluation of the Jamaican Dollar against the US Dollar.
The Company also experienced higher operating expenses stemming in part to the consolidation of Ansa Coatings Jamaica Limited into Berger as well as increases in selling, distribution and marketing costs.
The fight for shelf space has become increasingly difficult, he said with the entry of several new players to the market; however, by leveraging their strong relationships with partners and being backed by the powerful Berger brand, they continue to make great strides.
In early 2018, the operations of ANSA Coatings Jamaica Ltd (ACJ) was merged into BPJL, which was strategically done to allow BPJL the benefit of adding new and complementary products to the portfolio; particularly the Penta brand and also PPG's automotive line.
This contributed to higher expenses and cost of sales being stated at BPJL; however, the addition of these product lines is viewed to be critically important to their strategic initiatives, and growth strategies.
Profitability was on par with the prior period's 9-month performance, moving to JA$212 million from $208 million, this however reflects a decline when viewed on a full-year basis.
The Board has approved a dividend of 31 cents, an improvement on the 28 cents reported for 2018, per common share.
This represents an increase of 5.26%, and represents the second consecutive increase in dividend payout, as a percentage of profits since the change in ownership.