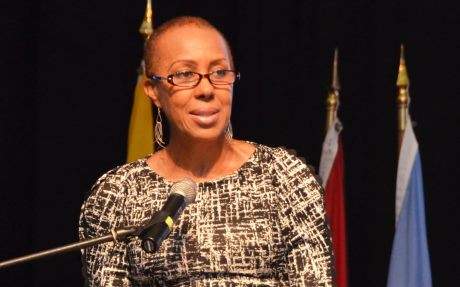 Jamaica's Energy Sector Continues To Gain Attention From Investors – Williams
Science, Energy and Technology Minister Fayval Williams, says the energy sector continues to gain attention from investors.
Speaking at the sixth annual Office of Utilities Regulation (OUR) Director General's stakeholder's engagement breakfast, at The Jamaica Pegasus hotel last week, Mrs. Williams pointed out that the investments are for the long-term and will have far-reaching impact.
She said that there has been no slowing down from investors in the energy sector and that investors have to take a long-term view and are putting in significant infrastructure and they are looking at a 15- to 20-year kind of investment.
Mrs. Williams added that investors are taking into consideration the demands that will exist within the energy sector, as well as the regulatory environment, when they invest.
Meanwhile, the Minister has highlighted Wigton Windfarm Limited and its proposed historic listing on the Jamaica Stock Exchange (JSE), which will afford a wide range of Jamaicans the opportunity to purchase shares in the company.
The Minister noted that Wigton is expected to end the 2018/19 fiscal year, on March 31, with revenue inflows totaling approximately JA$1.3 billion.
Based on this out-turn, among other indicators, Mrs. Williams encouraged Jamaicans to buy into the company and embrace renewable energy as a major source of electricity generation for the future.
The Minister said it is intended to allow ordinary Jamaicans the opportunity to own part of this company that is powering the future with clean, environmentally-friendly, perpetually available, virtually inexhaustible renewable energy.
Mrs. Williams said at least 10,000 investors are being targeted to share in the growth prospects for Wigton Windfarm Limited.
Source JIS