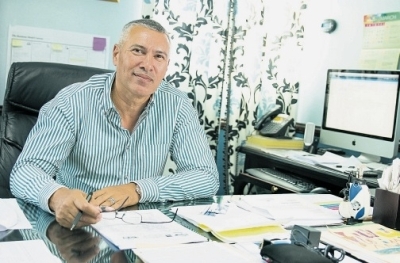 Disruptions Caused By Three Miles Road Construction Project, Customers Halting Attempts To Visit The Offices, All Negatively Impacting CAC 2000 Cash Inflow And Delays In Both Shipping And Receiving – Marston
Junior Market listed company CAC 2000 is reporting for the quarter ending January 31 2019 lower revenues of JA$166.4M compared to JA$239.5M for the same 2018 quarter.
The company is also reporting reduced gross profits of JA$54.6Million compared to the JA$82.4Million for Q1 2018, which was also impacted by a slight dip in margins to 33% down from 34% in 2018.
On the net profit side the result was not so good either as the company reported a net loss of JA$37.7 Million compared to a loss of JA$2.2M last year.
Commenting on the results Chairman and CEO Steven Marston indicated to shareholders that project revenue recognition for the quarter has still proven to be challenging as they continue to try and cope with the multiple and daily disruptions caused by the three miles road construction project, with customers halting attempts to visit the offices.
This he said has negatively impacted cash inflow and caused some delays in both shipping and receiving.
The situation is so bad he said that along with other companies in the area, they have written to the PSOJ asking them to put forth a case to the Government for allowances and or tax concessions to be granted to the affected businesses in the area.
On a positive note the company was able to report that other income jumped to JA$27 Million up from JA$4 Million in 2018, as a result of progress invoicing for the design project being undertaken in Barbuda.
Total expenses were higher at JA$119M, compared to JA$89 Million in 2018, and this he said was due to budgeted increases in professional fees relating to the Barbuda design teams, purchasing services and salaries, plus non budgeted increases in utility costs.
CAC 2000 closed the quarter with negative earnings per share of 29 cents.