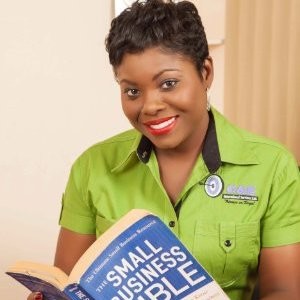 Erica Wynter President & Chief Executive Officer for C&E Innovational Services Ltd. to present at "Businessuite Women – Manifest the Foreseen in 2019" New Kingston, March 28th 2019
Businessuite Women's session on Creating Multiple Streams of Income is a learning circle that guides attendees through a mind mapping process which fosters the identification of potential additional income sources; the benefits of residual income; and how to monetize personal skills and expertise in today's global marketplace.
This session is scheduled for Thursday March 28th 2019 2pm – 4pm at Eden Gardens Wellness Resort & Spa. 39 Lady Musgrave Road New Kingston, Jamaica
The mission of the Businessuite Women Manifest the Foreseen in 2019 Think Tank Conference is to provide tools and strategies that attendees can readily use to make notable progress in the attainment of career and finance goals. Too often, even when an individual has clear career or finance goals, they lack the tools and skills required to achieve envisioned results. The aim is for attendees to leave the conference with at least one tool and takeaway that is realistically actionable and supports manifestation of desired results or at least supports achievement of initial progress.
Looking at Erica Wynter today, a successful young serial entrepreneur, it's hard to believe that she was born on the "Gullyside", a ghetto in Kingston, Jamaica. In addition to being the President/CEO of C&E Innovational Services Limited, she also serves as Programme Director at The International School of Entrepreneurship and Business Development Ltd. (ISEBD).
She credits her success, to her grandmother, who helped her to realize as a very young girl, that she could transcend her circumstances by setting high goals and working very hard to reach them.
Throughout public school, as an honor student, she won many awards. After graduating from Papine High School as the Head Girl she attended Oberlin Evening Institute where she obtained her CXC and GCE subjects. Erica, being the entrepreneur she is, operated her own dressmaking shop at the age of 19 after giving birth to her son. The dressmaking shop started out of a need for prostitutes' evening wear. After operating her business for several years Wynter then decided to attend university to earn her Bachelors Degree.
Erica Wynter has a passion for success and has decided to dedicate her time to the development of small businesses in Jamaica. She is a product of the University of Technology, Jamaica where she studied Food Service Production and Management earning her Bachelors degree with honours. She is a certified teacher whom was awarded most outstanding future teacher in 2008 by the University of Technology, Jamaica. Wynter further studied Project Management at the Mona School of Business and completed her MBA in Entrepreneurship.
She has served on the board at B&E Catering and Training Institute where she contributed to the development and implementation of the various systems to ensure success. She is has also served on the board at the Small Business Association of Jamaica (SBAJ), Jamaica Employers Federation (JEF), Commonwealth Alliance of Young Entrepreneurs-Caribbean & Canada (CAYE), Consumer Affairs Commission (CAC), Self-Start Fund & MIDA and the Private Sector of Jamaica (PSOJ).
Erica is a trainer and motivational speaker who has travelled the island motivating young entrepreneurs in Jamaica and an agent of change who continues to contribute to the growth and development of her country via different associations. She was elected the President of the Young Entrepreneurs Association, Jamaica (YEA) in January 2014, Vice Chair of the Commonwealth Alliance of Young Entrepreneurs-Caribbean & Canada in June 2015, mentor for YUTE, the Heart Trust NTA and the Joan Duncan School of Entrepreneurship, Ethics and Leadership, member of the Rotary Club of Portmore. Ms. Wynter is also a lecturer at the University of Technology, Jamaica and a Business Advisor for the Heart Trust NTA.
Wynter was awarded The Jamaica Observer Mogul in the Making in 2012. Erica was chosen by the group of expert panelists who saw the innovation in her company and believe she will take the company a far way.
She is a family oriented person whom believes strongly in the power of God. She is a positive mother, trainer, daughter, friend, mentor and sister and has touched the lives of many.
C&E Innovational Services Limited (C&E) was established February 2009 as an innovative service provider consequent on recognizing the need to provide more for less, during these harsh economic times, with exceptional customer-focused service.
C&E is comprised of highly trained industry experts and an experienced team of executive coaches dedicated to be "Always on Target" with individuals and organizations.
With years of experience, having helped so many, we partner with our clients every step of the way bringing unmatched capacity in producing breakthrough results. We are firmly committed to finding new and practical ways to serve our clients.
We are located in Kingston and Mandeville and offer our services across the length and breadth of Jamaica. There are two (2) specialized departments that cater to the needs of aspiring entrepreneurs, existing entrepreneurs and corporate Jamaica:
Registration Form "Businessuite Women – Manifest the Foreseen in 2019" New Kingston Jamaica, March 28th 2019