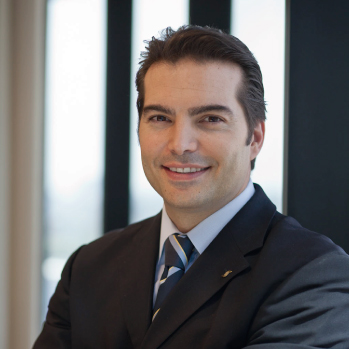 Scotiabank Trinidad And Tobago Reporting 27% Imporvement In Realized Income After Taxation For Quarter Ended January 2019
Scotiabank Trinidad and Tobago Ltd is reporting realized income after taxation of TT$184 million for the quarter ended 31 January 2019, an increase of $39 million or 27% over the same period last year.
Commenting on the results Managing Director Stephen Bagnarol reported to shareholders that the increase over the prior year was driven by growth in the retail and commercial loan portfolios together with a tax credit and lower impairment losses on financial assets.
Net interest income increased by TT$11 million or 3% over the prior year, driven mainly by growth in the retail and commercial loans portfolio as loans to customers registered strong growth of $1 billion or 7% year over year.
Total assets increased by TT$748 million over last year and stood at TT$24.4 billion as at 31 January 2019.
Deposits from customers showed an increase of TT$606 million or 4% for the first three months of the current financial year.
He also reported that net impairment losses decreased by TT$13 million when compared to the same period last year as the Group continues to exercise a prudent risk management approach in managing its loan loss provisioning.
The credit quality of their loan portfolio continues to be strong as the ratio of non-accrual loans to total loans stood at 2.24% at the end of the period.
The first quarter results he said are evidence of the Bank's strength and resilience despite the challenging economic climate in which they currently operate.
Solid growth year over year of over $1 billion in loans to customers demonstrates that their distribution channels and sales and service culture remain core to them he reported.
Based on these results, the Directors have announced a quarterly dividend of 50 cents per share payable on 12 April 2019 to shareholders on record as at 22 March 2019.