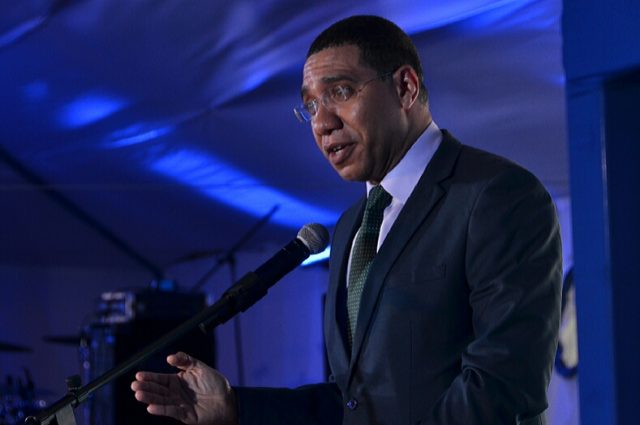 The Economic Progress Made By Jamaica In Recent Times Can Be Used As A Model For Other Countries To Follow
Prime Minister Andrew Holness, says the economic progress made by Jamaica in recent times can be used as a model for other countries to follow.
He noted that the economic successes gained came at great sacrifice by Jamaicans, but noted that there is social consensus among citizens about the changes that are needed for the country to continue to advance.
The Prime Minister, who was addressing heads of diplomatic missions at The Jamaica Pegasus hotel in New Kingston on March 13, cited among the economic achievements the reduction of the debt-to-gross domestic product (GDP) ratio, which will fall to 96 per cent at the end of the 2018/19 fiscal year on March 31.
This represents the lowest level of debt in nearly two decades, and the first time it will fall below 100 per cent over that period.
Mr. Holness noted, further, that the macroeconomic indicators remain positive, with foreign reserves above the level deemed adequate and the current account remains low and sustainable.
Additionally, market interest rates are at historic lows and fiscal performance continues to be strong.
Mr. Holness advised the diplomats, representing approximately 60 countries, that Jamaica is addressing its infrastructural needs, with increased capital spending on the development of major roadways in and around Kingston.
He said that they were expecting to finish those major infrastructure developments in the next two months, and that will have a significant impact on the economy.
The Prime Minister added that the improvements in sewerage, water and telecommunications will create the basis for the regeneration of Kingston, and was seeing that happening now.
He noted that tourism continues to grow, with players from countries with which Jamaica has forged diplomatic ties investing in the sector.
Source JIS