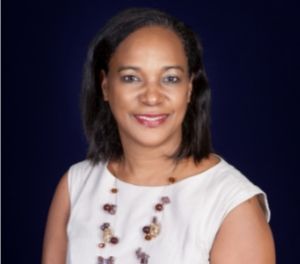 Peta-Rose Hall Managing Director BPM Financial to present at "Businessuite Women – Manifest the Foreseen in 2019"
Dr. Anita Davis DeFoe Editorial Director for Businessuite Women is pleased to announce that Peta-Rose Hall Managing Director BPM Financial Ltd. has agreed to share her insights and expertise at the upcoming Manifest the Foreseen in 2019 Knowledge Think Tank Conference.
Peta-Rose Hall's presentation scheduled for Thursday March 28th 2019 between 9am – 12noon as part of Women and Investing 2019 is entitled:
"Women and The Investment Gap That Exists, Is It Because So Few Women Invest?"
"Over the years there has been a lot of talk about the pay gap but the investment gap is also significant. So the question is why do so few women invest in the financial markets. The stock exchange here has done some work on this but when you think about women everywhere earning more now, it is odd that they don't invest to create wealth. The question is why?"
This session is scheduled for Thursday March 28th 2019 10am – 12noon at Eden Gardens Wellness Resort & Spa. 39 Lady Musgrave Road New Kingston, Jamaica
According to Dr. Davis Defoe attendees are certain to benefit from the information shared at this event as Peta-Rose Hall's insights will be key to helping them in achieving the goals of the Wealth Creation Panel.
The mission of the Manifest the Foreseen in 2019 Think Tank Conference is to provide tools and strategies that attendees can readily use to make notable progress in the attainment of career and finance goals. Too often, even when an individual has clear career or finance goals, they lack the tools and skills required to achieve envisioned results. The aim is for attendees to leave the conference with at least one tool and takeaway that is realistically actionable and supports manifestation of desired results or at least supports achievement of initial progress.
Peta-Rose Hall holds an M.B.A. degree from Columbia University, and also holds the B. Ed. (Hons) degree from the University of London. She is also a Certified Investment Manager and holds qualifications from the Canadian Securities Institute and the Canadian Investment Finance Institute.
Peta-Rose worked with the Barita Group of companies for 13 years where she held the positions over the period of Trader, Accounts Executive, Director of Research, Director of Marketing.
She is currently the Managing Director BPM Financial Ltd.
At BPM Financial Ltd. she designs and oversees a range of savings and investment products which include products for retirement, children, and individuals who wish to build their assets, as well as the management of pension funds, and corporate investment portfolios.
She is a founding member of the Pension Funds Association of Jamaica, and sits on the Executive. She is also a member of the International Women's Forum and is the current Secretary of the Jamaica Chapter. With service in mind, Peta-Rose is also a Director of the Barita Education Foundation and is the Chairman of The STEP Centre, a school for children with multiple disabilities.
BPM Financial was established in 1993 as Barita Portfolio Management Ltd (BPML). In April 2008 BPML re-branded as BPM Financial Ltd., and is now not affiliated with the Barita Group of Companies.
BPM is a privately held company, offering Investment and Pension Fund Management services. BPM offers institutions as well as individual's premier investment management, which affords the investor the opportunity to maximize the return on their investment.
The core philosophy of the company is that each person can invest no matter how small their income, and our mission is to provide products that facilitate as many persons participating as possible.
Over the years a number of products have been developed which have been well received by the market-place. These products have been designed to target a wide cross-section of individuals and institutions.
The company is fully licensed as a Securities Dealer, Investment Manager, and Pension Administrator by the Financial Services Commission of Jamaica.