"Ette" A New Voice In The Media Ecosystem Intentionally Striving To Encourage Women Wherever They Journey In This Global World
There is a new voice in the media ecosystem, and she is intentionally striving to encourage women wherever they journey in this global world.
Based in Abu Dhabi, United Arab Emirates (UAE), Hyphenette Publishers launched this new magazine, with its inspiring messages for women in 2018. With Jade Sterling at the helm as the Editor, this international journalist is intent on uplifting and speaking to the souls and spirits of all women.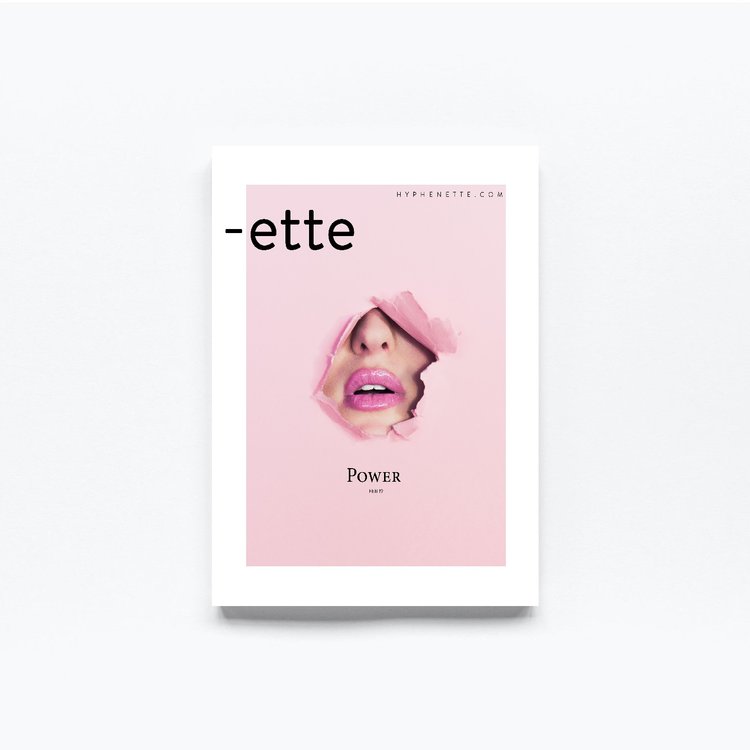 Known as "-ette," this magazine is on a mission to reach women who want engaging, quality journalism that reflects her values and interests across all domains of modern life. "-Ette" serves up far more than just fun and fashion; this magazine offers readers a treasure chest of tools and pearls of wisdom essential for fulfilling dreams and harnessing personal potential.
When asked how she came up with the name, Sterling shared "-ette is the French suffix used to make nouns feminine. Perceived by many as implying inferiority or insignificance, we're reclaiming the suffix and turning the tables to make the topics impacting the modern woman powerful and important.
Women's empowerment is the process in which women expand and recreate what it is they can be, do, and accomplish. We firmly believe women must empower themselves and run their own lives, and above all, be women! I wanted as feminine a name as possible, and I wanted to make that powerful."
Continuing and sharing her vision for the magazine, Jade said, "I want -ette to resonate with women around the world. I want the magazine to be a leading voice of content for women everywhere, a trusted resource and renowned for quality journalism."
Sterling felt a need to create "-ette" because "women's magazines and female journalism have a propensity to swing towards extremes. Print magazines attempt to highlight specific issues related to the female experience, interspersing articles between pages of fashion and beauty and sex tips; all of which can be important and relevant but which miss the point. This journalism lacks the edge and information the modern woman wants from content."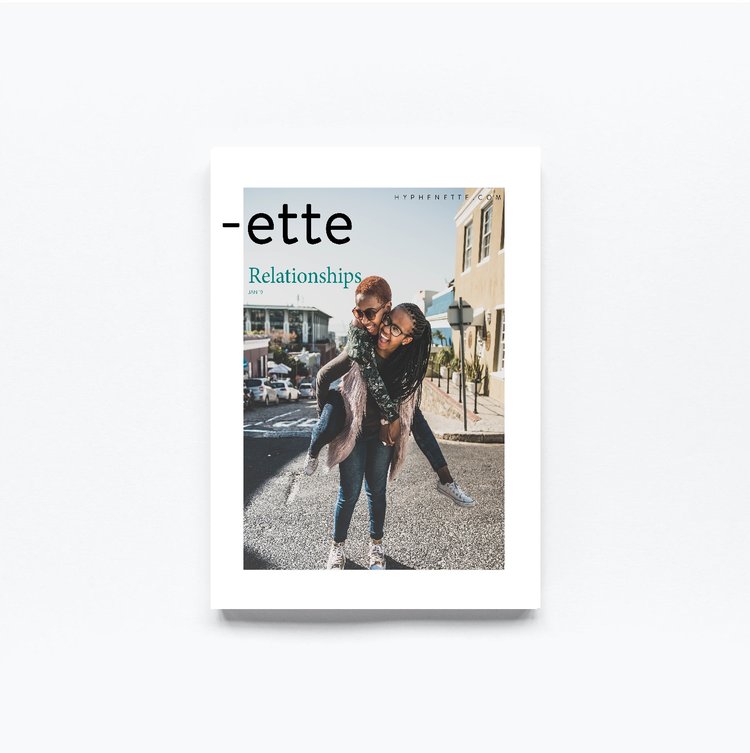 "Concurrently, there is a stigma attached to gossip rags and fashion monthlies (evidenced by their nicknames) and magazine stands are awash with cheap, easy content offerings that serve no higher purpose than fueling celebrity obsession and teaching women there is always something wrong with them.
Conversely, content offerings portraying themselves as feminist alienate their audience by forcing the message and run the risk of demeaning their readers for caring about the feminine traditions they combat. I want-ette to turn the tables, and empower women to make the right choices for their lives. I wanted -ette to inspire confidence across all domains of modern life – through celebrating femininity and tailoring the content voice to tackle the world as it relates to women."
"Ette" covers a wide range of topics of interest to women. Stories center on female empowerment; from how the news affects the lives of women, to how every woman can be an inspiration, a wellspring of hope for another.
Succeeding in the media world can be filled with both challenges and opportunities, when quizzed about the challenges she faces, Jade Sterling said, "The biggest challenge I face is ensuring -ette represents and resonates with every woman. Alone, I lack the history or authority to comment on the life experiences of women of color, disabled women, LGBTQ women or any woman who experiences marginalization outside the scope of the discrimination faced by the middle-class white woman. I humbly ask women everywhere to join our community and get involved; we need women around the world to share their stories and ensure -ette resonates with every woman, not just a small subsection."
Sterling's business goals for the future are " to expand -ette's digital presence to include a podcast and video channel. And I'm hoping we'll have an app soon!"
For women who dream of starting a business, Jade offered these words of encouragement, "Just do it! Be brave and take the leap. It's scary and it's exhilarating and you just have to trust yourself. It'll never be the right time and it'll always feel like there's something stopping you; you just have to ignore all that and get to it. The days when I struggle to stay motivated are the ones that matter most: you can't rely on motivation to get you through and that's when you learn the depth of your determination and dedication. Break everything down into little goals and celebrate every success – no matter how big or small!"
Check out "Ette" at https://www.hyphenette.com/the-magazine, and reach out when in UAE, for the global village of women is flourishing more and more each day.