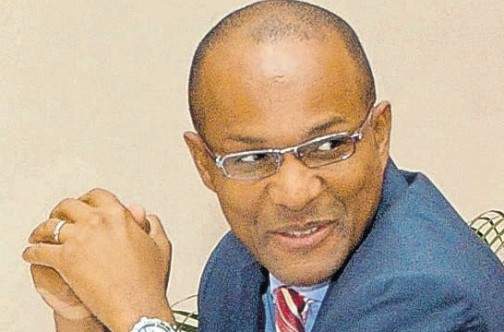 Victoria Mutual Investments Reporting Consolidated Revenue For 2018 Of JA$1.3B, A Growth Of 35% Over The $966.5M Recorded For 2017.
Victoria Mutual Investments Limited is reporting consolidated revenue for the twelve-month period ending December 2018 of JA$1.3 billion, a growth of 35% over the $966.5 million recorded for 2017.
Commenting on the performance Chief Executive Officer Rezworth Burchenson indicated, that this growth in revenue was attributable to a 65% growth in net fees and commissions to $826.7 million, consistent with the Company's strategic objectives of growing Capital Markets and Asset Management Units.
The Capital Markets Unit he said arranged transactions valued at over $19.3 billion in line with their commitment to provide creative finance solutions to grow businesses.
Total assets under management (on and off book) grew by 15% to $46.1 billion.
The total value of their Unit Trust Fund grew by over $4.5 billion during 2018.
Most notable two of their Unit Trust Portfolios recorded outstanding performances he reported,
The VM Wealth Property Portfolio was the number one real estate fund in Jamaica with a return of 7.6%, with The VM Wealth Equity Portfolio generating a return of 28.7% compared to 30.2% in 2017.
In the Fourth Quarter, based on feedback from their client base, they launched the International Equity and US Dollar Money Market Funds which have been well received by clients he said.
Consolidated profit before tax was $539 million, representing an increase of 15.2% when compared with the previous year.
Net profit was a record high of $397.6 million, an increase of 15% over the prior year.
The Company's capital base he said continues to be strong with total shareholders' equity standing at $2.77 billion, up from $2.58 billion, which resulted in a book value per share of $1.85 up from the $1.72 in 2017.