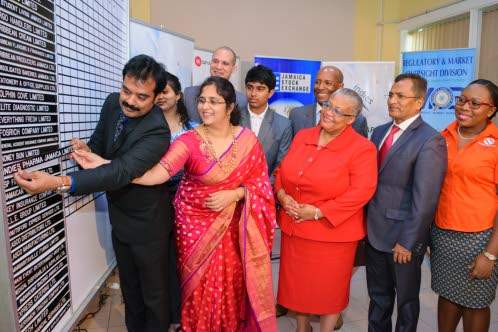 Indies Pharma Jamaica Reporting 110% Jump In Shareholder's Equity As A Result Of The Company's Junior Market Listing On The Jamaica Stock Exchange
Indies Pharma Jamaica Limited is reporting first quarter ending January 2018 revenues of JA$168.18M reflecting an increase of 11.23% or $16.97M over the corresponding quarter in 2018.
Growth was also achieved in profitability, as gross profit and net profit increased to $118.24M or 28.58% and $48.60M or 107.10% respectively for the quarter when compared to the corresponding period in the previous year.
Commenting in recently published unaudited financial reports, (Mrs.) Vishnu Muppuri Co-Founder, Executive Director & COO reported however that the Company's administrative and other expenses increased to $72.08M, which represents a $14.22M or 24.58% rise due mainly to costs related to increases in business activity.
Significant increases were incurred for security expenses, up by 106.73%, and advertising and promotion increasing by 47.82%.
Motor vehicle, travel and entertainment expenses also increased dramatically over the comparative three-month period that ended January 2018 and January 2019 from $3.13M to $5.5M correspondingly, a 75% increase over the matching period in the previous year.
Shareholder's equity however increased by $374.2M or 109.09% to 717.27M when compared to the similar quarter in the previous year, as a result of the company's Junior Market Listing on the Jamaica Stock Exchange (JSE), as well as with the increase in profit earned over the period when compared to the previous year.