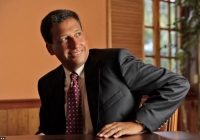 Jamaica Broilers Group Reporting For Quarter Ended January 2019, Revenues Of JA$14.6B, A 15% Increase Over The $12.7B in 2018.
Christopher Levy President and CEO of The Jamaica Broilers Group Limited is reporting in just released unaudited financial results for the quarter ended January 26, 2019, revenues of JA$14.6 billion, a 15% increase over the $12.7 billion achieved in the corresponding quarter of 2018.
Gross profit for the quarter was $3.6 billion, an 8% increase over the $3.3 billion for the previous year.
Addressing the Segmental or Operational Financial Information for the nine months ended 26 January 2019, the company is reporting for the Jamaica Operations results of $2.5 billion, which was $476 million or 23% above last year's segment result of $2.0 billion.
Total revenue for the Jamaica Operations showed an increase of 6%, attributed to increased poultry sales and enhanced inventory management.
Total revenue for the US Operations increased by 28% over the prior year, driven by increased sales of their main products – fertile eggs and baby chicks, as well as feed sales from the acquired feed mill.
US Operations reported a segment result of $1.1 billion, which was a 16% increase from the prior year's result of $973 million.
Total revenue for Haitian Operations increased by 9% over the prior year driven by increased sales of table eggs.
The segment result amounted to $146 million, which is $6 million or 4% below last year's segment result of $152 million.
Effective October 2018, Jamaica Broilers Group Limited acquired an additional 4% stake in Haiti Broilers S.A., thereby increasing their holdings to 72%.
Other Caribbean Operations reported segment results of $1.5 billion an increase of $1.2 billion over the corresponding quarter of the previous year.
Management usually determine the operating segments based on the reports reviewed by the President and Chief Executive Officer used to make strategic decisions.
Distribution and administrative costs, reflected an increase of 14% over the previous year due primarily to exchange movements, salary increases, increased staff complement and distribution costs related to the recent acquisition of the feed mill.
These results also include the operating expenses of the new hatchery in Pennsylvania USA and the costs associated with the formation of the
Shareholders' Trust – these costs were not in last year's comparative results.
Profits attributable to stockholders of $755 million was recorded for the quarter.
Jamaica Broilers Group Limited closed the quarter with earnings per stock unit of 73 cents representing an increase of 20% over the prior year.