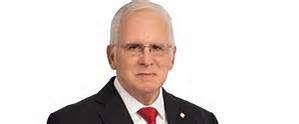 Republic Financial Holdings Increased Profitability Driven By Overseas Subsidiaries Mainly In Guyana.
Trinidad and Tobago based Republic Financial Holdings Limited is reporting profit attributable to shareholders of TT$350.5 million for the quarter ending December 31, 2018, an increase of $10.5 million or 3.1% over the corresponding period of the previous financial year.
Republic Financial Holdings reported total assets standing at TT$72.5 billion, an increase of 3.6% over the total assets at December 2017 and 2.9% over September 2018.
Ronald F. Harford, Chairman of the Group, in his report to shareholders indicated that the increase in profitability, continues to be driven by their overseas subsidiaries, mainly Guyana.
Although there are economic challenges in several of their key markets, he believed that the solid performance achieved in the quarter will continue for the remainder of the year.
Republic Financial Holdings is ranked by Businessuiteonline.com as the top Caribbean publicly listed company by US$ Profit After Tax for 2018, ahead of the Jamaica based National Commercial Bank ranking number 2.
Chairman Harford in his report to shareholders gave an update on the previously announced acquisition of up to 74.99% of the ordinary shares of Cayman National Corporation Limited (CNC), the parent company of Cayman National Bank.
The current position he said is that the CNC acquisition is at an advanced stage of the regulatory approval process.
Commenting also on the agreement to acquire Scotiabank's banking operations in Guyana, St. Maarten and the Eastern Caribbean (including Anguilla, Antigua and Barbuda, Dominica, Grenada, St. Kitts and Nevis, St. Lucia, and St. Vincent and the Grenadines), he reported that they have recently commenced this process for the Scotiabank transaction, in addition to engaging all other relevant stakeholders.
Businessuite 2018 #1 CEO Trinidad and Tobago – Nigel M. Baptiste, President and Chief Executive Officer, Republic Financial Holdings Limited
Businessuite 2018 Top 10 Trinidad & Tobago Companies By US$ Profit After Tax
Businessuite 2018 Top 50 Caribbean Companies By US$ Profit After Tax – Ranking