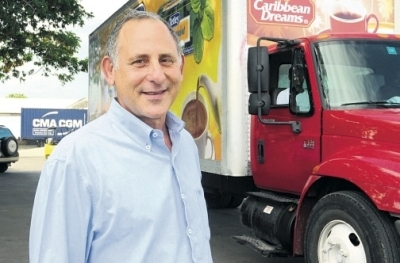 Jamaican Teas Completed A Successful 2018 Financial Year – Mahfood
The Directors of Jamaican Teas is reporting that the company completed a successful 2018 financial year in which Total Comprehensive Income increased 25 percent from $192 million last year to $240 million in the year just ended.
This as revenues increased 14 percent to almost $1.8 billion from $1.5 billion last year.
Manufacturing operations realized growth of 19 percent for the year while supermarket sales increased by 6 percent.
For the full year, the company is reporting that audited net profit decreased marginally from $196 million to $193 million, as earnings per share were unchanged at 29 cents per share.
Results they report, would have been better but for unanticipated remedial work on the St. Thomas housing project that was more extensive than expected.
Export markets performed exceptionally well, as tea exports grew 24 percent for the year and export sales comfortably exceeded local tea sales by over 33 percent.
The directors were however cautious that they might not repeat the same level of success in 2019 but remain cautiously optimistic.
Domestic sales growth in the 3 months to December 2018 has been encouraging and was in line with forecast for the year.
The year ended with good success in relation to their investment segment as the Jamaican Stock Market continues to perform well.
This saw the Group's investment portfolio generating realized gains of $59 million for the year and unrealized gains of $48 million at year end.
Quoted investments at September 30, 2018 totaled $462 million, up from $227 million in 2017.
For the year, total dividend payout was over $40 million to shareholders compared with approximately $20 million last year.