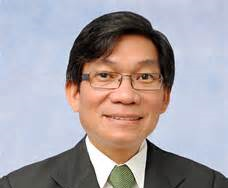 By All Accounts 2017~2018 Was Salada's Best Performance In Its 60-Year History – Williams
Patrick Williams Chairman of Salada Foods Limited is reporting that by all accounts, financial year 2017~2018 was Salada's best performance in its 60-year history.
In his Chairman's report contained in the company's just released 2018 annual report he said that not only did Salada surpass the $1 billion mark in sales for the first time, recording a turnover of $1.041 billion, it also posted net profits of $219.18 million, another first in their history.
The Company's stellar performance he said coupled with their commitment to continuously improve shareholder value saw dividends paid twice for the year (another first), totaling $103.88 million or $1.00 per stock unit, double the $0.44 paid in the prior year.
Earnings per share improved by 216% moving from $0.67 to $2.12.
Chairman Williams made a special note of their distribution arrangement with Lasco Distributors, which played a pivotal role in their strategic marketing and branding initiatives to maintain and grow their position as brand leaders in the instant coffee market.
This partnership he said enabled domestic sales to grow year on year by 16.7%. Domestic sales were $693 million, against prior year's $594.42 million.
Export sales grew by 22%, as the contract packaging business segment grew 35% above last year.
The US continues to be their major focus but are encouraged with the growth they are seeing in other markets such as Canada, and Barbados.
The year was not without its challenges however he said as the inordinately long turnaround time to obtain import permits continues to be a sore point, resulting in logistic and inventory management issues that unnecessarily divert and consume management's attention.
Changes to the blending rule imposed by Government, followed by the introduction of a cess on imported coffee beans and finished products starting in April 2018, resulted in Salada paying out in excess of $20 million in cess.
Because the cess was introduced mid-year, the full impact was not realized. However, for fiscal year 2018~19 they expect to pay out $90 million in cess.
This is not an insignificant amount and will have a negative impact on our bottom line.
Recently introduced Mountain Bliss 876 brand is gaining visibility and meeting revenue targets.
The Jamaica Mountain Peak Roast and Ground, launched in the last quarter of the year, is also gaining ground in the retail trade.
The company is also seeing positive signs that there is increased awareness and acceptance, among millennials, for existing and more importantly, the new products which they are introducing especially formulated for their taste profile.
Shortly after the fiscal year ended, they launched an initiative to invest $200 million to purchase and process Blue Mountain coffee cherries directly from local coffee farmers. The response from the farmers, Government and the general public has been resoundingly positive.
If this initiative is successful, it will be part of their business plan going forward he reported.