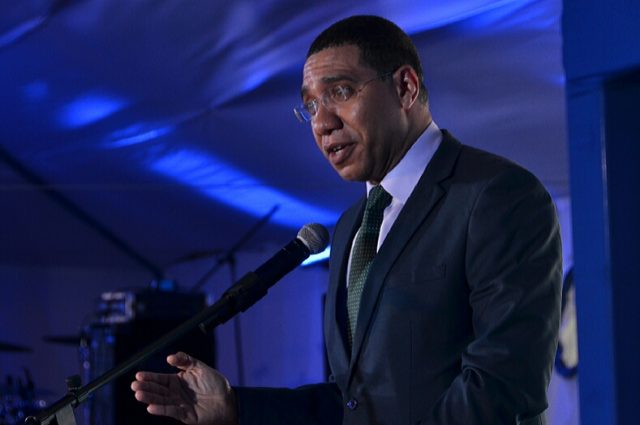 While Macro-Economic Indicators Continue To Have A Positive Outlook, The Country's Micro-Economic Progress Remains Static.
Prime Minister, Andrew Holness, has called for a collaborative approach to improve the country's micro-economic standing, in order to attain economic growth above 2 per cent.
According to the Prime Minister, while macro-economic indicators continue to have a positive outlook, the country's micro-economic progress remains static.
The Prime Minister noted that Jamaica has been doing everything correctly, having gotten high scores by all markers on the macro fiscal issues and how it has handled debt; foreign exchange; public expenditure and has handled taxation.
Where we still have challenges would be at the micro-economic level, he said
The Prime Minister noted for the last quarter, the outturn was 1.8 per cent; the quarter before that it was 2.2 per cent, and that for the past three years the country has not been able to get over the 2 per cent hump.
Mr. Holness said. Jamaica can't say that its growing until it has crossed 2 per cent, as 2 per cent is really the threshold for takeoff.
He emphasised that a culture shift is needed to further expand the economy on the micro-economic front, adding that the Government continues to put strategies in place to entrench micro-economic stability and promote growth.
Where we still have challenges would be at the level of the firm, the level of the farmer, the level of the technocrats and bureaucrats in the regulatory environment in the Ministries, agencies and departments. How fast are we working? How Innovative are we? How responsive is the bureaucracy? That is where the challenge is. A large part of that requires a culture shift, the Prime Minister said.
Mr. Holness who was speaking at the official launch of the Essex Valley Agriculture Project, held at the Lititz Primary School, in St. Elizabeth recently, emphasised that all players in the economy must make responsible decisions that will stimulate economic growth.