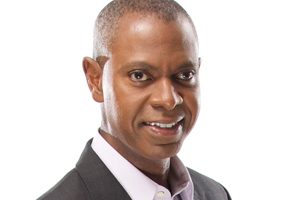 Massy Holdings Reporting 2018 Group Profit After Tax Growing By 37% To TT$565 Million
Gervase Warner, President and Group CEO of Trinidad and Tobago based conglomerate Massy Holdings, is reporting that for 2018 the Group saw Profit After Tax growing by 37 percent to TT$565 million.
This performance he said was achieved through the execution of Business Unit initiatives combined with focused attention to key corporate level strategies such as, the implementation of a Group Indirect Procurement function.
These strategies resulted in the Group's Third-Party Revenue growing by 2 percent, and increasing Earnings Per Share by 38 percent from TT$3.85 in prior year to TT$5.32.
In his report to shareholders included in the company's 2018 annual report, he said that the Group suffered setbacks from discontinued operations arising from the sale of Massy Communications and an investment in an Information Technology (IT) services company in Costa Rica.
The Group also incurred significant losses from claims relating to three Category 5 hurricanes, two of which hit the Caribbean in the final two months of the 2017 financial year.
In comparing the Group's continuing operations from 2017 to 2018, Profit Before Tax increased by 16 percent.
These results were achieved despite the recent economic challenges in Trinidad and Tobago and Barbados, which have impacted Massy's heritage companies in the automotive and retail sectors.
The Group's balance sheet remains strong he said, as the debt-to-debt plus equity ratio reduced marginally from 31 percent in 2017 to 30 percent in 2018.
Cash flow from operating activities before tax was TT$971 million, and Group cash grew from TT$1.57 billion to TT$1.63 billion.