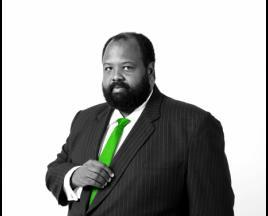 Solomon Sharpe Appointed Chairman for Supreme Ventures Racing & Entertainment Limited.
Supreme Ventures Limited (SVL) has advised of the appointment of businessman Solomon Sharpe as the new Chairman of the Board of Directors for its wholly owned subsidiary Supreme Ventures Racing & Entertainment Limited.
SVL further advised that as a non-Executive Chairman, Sharpe replaces Executive Chairman Michael Bernard whose tenure comes to an end on December 31st, 2018.
Mr. Sharpe brings extensive management and Board experience to the role, as CEO of Main Event Entertainment Group, one of the largest event companies in the Caribbean, and a current Director of the Board of the Betting, Gaming and Lotteries Commission as well as the Jamaica Racing Commission. A third-generation member of Jamaica's racing industry, and part of the father-son owner/breeder/trainer syndicate of Owen & Solomon Sharpe, his industry knowledge and insights will prove invaluable to this new role.
Outgoing Executive Chairman Michael Bernard was appointed for a one-year period with the specific mandate of defining and implementing a new business model for the iconic horseracing park and identifying its new CEO. With the recent appointment of Major Hugh Blake as CEO, Bernard wraps up his tenure.
"We thank Michael for his hard work and dedication in implementing the first phase of our business model for SVREL. He has done a tremendous job and we look forward to building on the foundation he has laid" stated SVL Chairman David McConnell "we are excited to welcome Solomon Sharpe to the role and we look forward to taking Caymanas to new heights and realizing its potential."
Sharpe, whose position will be designated as a non-Executive Chairman, will focus on the implementation of expansion plans for 2019 and beyond.