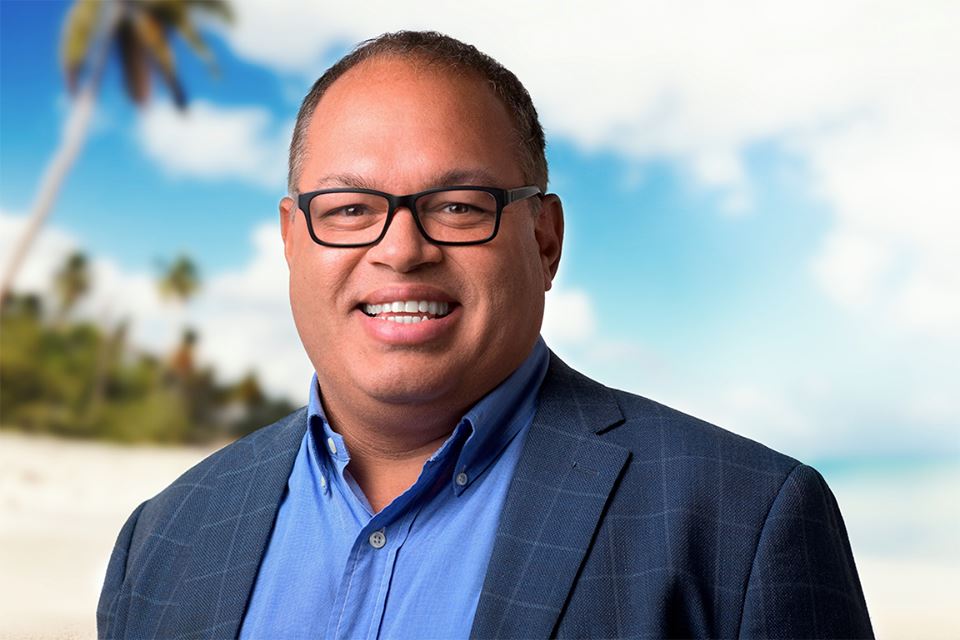 Businessuite 2018 Top Caribbean CEO – Ian Dear, Chairman and CEO Express Catering Limited
Ian Dear is a Jamaican-born businessman with more than 25 years' experience in Caribbean tourism and real estate development. He is an original founder, and the current Chairman and CEO of Margaritaville Caribbean group (MCg).
In addition to purchasing local goods and services, MCg provides employment for more than 1,000 Jamaicans; providing significant economic impact to the island. MCg locations can also be found on Grand Cayman, Grand Turk and St. Thomas.
Ian's relationships with key contributors to the Caribbean tourism industry have resulted in longstanding MCg partnership agreements with Sangster International Airport, Carnival Corporation and Royal Caribbean Cruises ltd. With Ian's leadership expertise, Margaritaville joined Wyndham Vacation ownership, the world's largest vacation ownership company, to open the Margaritaville Vacation Club resort, in St. Thomas.
Ian believes in responsible corporate citizenship, giving back to the community, and is dedicated to ensuring our associates, and their families, have the opportunity to learn, develop and thrive. Although Margaritaville Caribbean group supports many charitable organizations,
Ian is most proud of the significant contributions his organization has made in scholarship funding since the 2006 launch of its Margaritaville Scholarship program which provides financial assistance to the children of MCG associates.
Ian maintains active involvement in several community service organizations. He currently serves as a Justice of the peace for the parish of St. James, since originally being appointed in 1996. Most recently Ian was appointed Chairman of the Board of the tourism product Development Company limited (TPDCo.), and also appointed as a board member of the tourism enhancement Fund (TEF). In addition to these recent appointments
Ian has served as a member and board member for several organizations to include the Jamaica Hotel and tourist Association, the private Sector organization of Jamaica, Young president's Association, the Montego Bay Chamber of Commerce, the Jamaica Cruise Council and the Attractions Association of Jamaica.
Ian attended Montego Bay Community College and Cornwall College. He is married to Carla and has 3 children, lauren, Jayson and Chloe, all raised in Montego Bay, Jamaica.
Express Catering limited was established in Jamaica in 2001 and is located within the Sangster International Airport. the company began with the opening of Air Margaritaville. this airport concept, created by ECL, was the first of its kind in the world and can now be found in other major international airports. Air Margaritaville was established in the original terminal, now referred to as the West terminal. through established concepts and subsequent acquisitions, the company now operates 27 food and beverage outlets at the Sangster International Airport.
Express Catering limited is the single food and beverage provider for the post-security departure terminals, and operates some of the food and beverage outlets in the pre-security area. the company operates a diverse selection of international franchises and proprietary brands and routinely evaluates the relevance and appeal of each brand to ensure our offerings remain fresh and relevant for the millions of passengers that traverse the Sangster International Airport. International brands operated by express Catering limited include our newest brand – Starbucks Coffee, Wendy's, Margaritaville, DQ grill & Chill, Domino's pizza, Cinnabon, Nathan's Hot Dogs, Auntie Anne's pretzels, Quizno's Subs and Moe's Southwest grill. these popular north American brands were carefully selected as the majority of the Sangster International Airport passengers reside in the United States and Canada.
In fiscal 2018 the company achieved a 10.35% increase in revenue over the prior year, with net income of US$3.45m, representing earnings per share of US$.0021. The company declared dividends to all shareholders on record as at August 18, 2017. With the addition of Starbucks to portfolio in 2018, the company is expected to see the full impact of the three (3) new outlets by fiscal 2019.
To view Express Catering Limited 2018 Annual Report click HERE
Businessuite Top Caribbean CEO -2017 Jeffrey McG. Hall Group Managing Director of Jamaica Producers Group