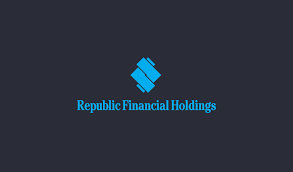 Scotiabank Sells Caribbean Businesses To Trinidad And Tobago-Based Republic Financial Holdings Ltd For US$123 million.
The Bank of Nova Scotia announced on Tuesday that it has struck a deal to sell its banking businesses in nine of the smaller countries in the Caribbean, including Antigua and Dominica.
This as the lender continues to narrow down the number of international markets in which it operates.
Scotiabank according to the release plans to sell the Caribbean businesses to Trinidad and Tobago-based Republic Financial Holdings Ltd., subject to regulatory approvals and closing conditions.
Republic Financial said in a release that the purchase price is US$123 million.
The move comes as Scotiabank, which has said larger markets in Latin America are still very much part of its plans, reported that adjusted profit from its international banking unit grew at a greater rate than that of its Canadian business over the past year.
Ignacio Deschamps, the head of international banking at Scotiabank, in a release said that due to increasing regulatory complexity and the need for continued investment in technology to support regulatory requirements, they made the decision to focus the bank's efforts on those markets with significant scale in which they can make the greatest difference for their customers.BM