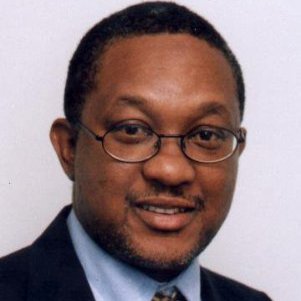 After Three Years Of Strong Growth In Revenues And Profit Jetcon Corporation Now Seeing Much Slower Gains In Revenues
Jetcon Corporation Limited is reporting for the Third Quarter ended September 2018, that after three years of strong growth in revenues and profit Jetcon Corporation is seeing much slower gains in revenues, in 2018, resulting in lower profit for the third quarter and year to date.
In his report to shareholders Managing Director Andrew Jackson reported that revenues for the year to September, amounted to $892 million, slightly higher than the $887 million generated in the 2017 period.
Revenues he said fell 14 percent below the same quarter in 2017, to $287 million, and is flat for the nine months to September primarily resulting from unusually slow sales in August, historically, one of the best months for sales.
Sales returned to normal in September with October sales being ahead of October 2017.
Commenting further he indicated that much more impactful than the decline in sales, was a decrease in gross margin, from 20 percent to 13 percent for the September quarter, resulting in a decline in profit, to $11 million versus $48 million in 2017.
Additionally, a charge of $3.6 million for storage relating to the importation of vehicles in 2017 was not billed by the supplier until 2018 with the amount being booked in the September 2018 quarter.
Jetcon also incurred additional rental charges of nearly $5 million for new space leased at the wharf which will result in lower cost and facilitate more efficient importation of vehicles going forward, these costs resulted in an increase in direct cost of sales and help to reduce the profit margin in the quarter.
Margins were also affected by discounting of some vehicles acquired to help normalize the inventory ahead and help to prevent stock outs when pre-shipment inspection of the car market in Japan changed. The new importation regime also resulted in increased acquisition costs.
Jetcon he said has placed more emphasis on the servicing segment and improvements to the department are beginning to reap benefits, with a 107 percent increase in service revenues, for the nine months to September compared to last year.
In terms of an Outlook going forward Mr. Jackson said that the market has adjusted to the pre-shipment inspection regime, normalcy is returning to the market and they expect shipping time and costs to decrease going forward.
The future also involves generating more revenue streams, as well as making full use of the Special Economic Zone, as soon as the status is finalized.
Revenues since the third quarter up to October is ahead of the similar period in 2017 by 15 percent.
Jetcon's net profit for the nine months was lower at $94 million versus $128.6 million for the similar period in 2017, resulting in lower earnings per shares of 16.14 cents, compared to 22.06 cents in 2017.BM