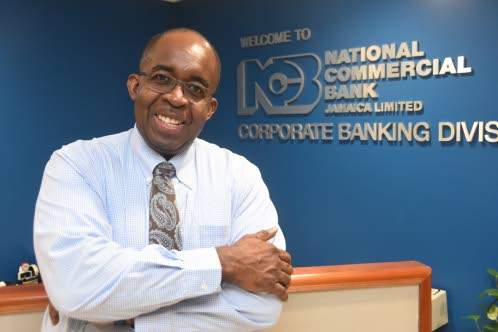 NCB Financial Group Posts Highest Profit In Company History Supported By Strong Performances Across Business Segments.
The NCB Financial Group Limited (NCBFG) and its subsidiaries (the Group) recorded net profits of JA$28.6 billion for the financial year ended September 30, 2018, with net profit attributable to stockholders of $28.0 billion, an increase of 46% or $8.9 billion over the prior year.
For the fourth quarter, net profits exceeded JA$7 billion which was topped only by the first quarter's results that had included gains (negative goodwill) of $4.4 billion related to the acquisition of Clarien.
During the fourth quarter, The Group divested a portion of its investment in JMMB Group Limited, reducing its stake to 20.01% from 26.30%, resulting in a gain of JA$837 million.
Impairment losses of $284 million were also recorded in the fourth quarter, related entirely to debt securities classified as available-for-sale and loans and receivables.
Commenting on the results Group President and Chief Executive Officer, Patrick Hylton reported that the Group attained the highest profit in their history, supported by strong performances across seven business segments.
In his report to shareholders he indicated that the achievement was driven by executing change in several areas to transform how they provided financial solutions for customers.
During the financial year, he said that initiatives were geared towards meeting shifting customer preferences and enhancing customer experience while improving efficiency and strengthening core infrastructure and operations to support growth and long-term sustainability.
NCBFG marked a number of major milestones in the year including the acquisition of a 50.1% majority stake in Clarien Group Limited, delivery of various solutions as part of a digital transformation, such as a mobile app, online account opening and credit card alerts, and involvement of NCB Capital Markets Limited (NCBCM) in 30 capital markets and structured products deals across the region valued at just under US$800 million.
Stockholders' equity of JA$130.0 billion grew by JA$14.0 billion or 12%, as the Group's capital position remained strong, with key regulatory ratios of regulated entities exceeding the minimum regulatory requirements.
The Directors have declared an interim dividend of 70 cents per ordinary stock unit, payable on December 7, 2018 to stockholders on record as at November 23, 2018.
To view NCB Financial Group Limited (NCBFG) Consolidated Financial Results for the Financial Year Ended September 30, 2018 click HERE