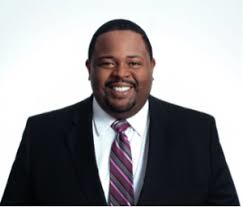 Can New CEO Franklyn Butler II, Turn Around The Loss Making Cable Bahamas Ltd?
Cable Bahamas Ltd. is reporting in its recently released 2018 annual report that they are on track in their plans to grow market share in the Bahamas, this with the full first year of operations of Be Aliv Limited now fully consolidated in their results.
Chairman Gary Kain also reported that their Florida business now produces strong cash flows and EBITDA contributions to the group and REV Bahamas fixed line business continues its market leadership in its segments in The Bahamas.
Cable Bahamas, which trades on the main market of the Jamaica Stock Exchange, however closed the financial year ending June 2018 with reduced revenues of $224 Million Bahamian dollars, a reduction on the $282 Million Bahamian dollars reported for 2017.
The company also reported an operating loss of $23 Million, an increase on the $17 Million reported for 2017.
There was also increased losses after tax of $52.4 Million, which was also reported, up from the $51.7 million for 2017.
Mr. Kain reported further that over the last eight quarters from July 1, 2016 to June 30, 2018, revenue has grown from $45 million in quarter one of 2017 to $59 million in quarter four of 2018.
This increase he said was largely due to the success of ALIV in gaining market share since its formation as the second mobile license holder.
Summit and its continued expansion in the US market is also contributing significantly to the revenue growth they are experiencing.
Consolidated net income however, continues to be in a loss position for the quarter at $9 million compared to $4 million loss at the end of quarter one of 2017.
The increase in the loss is as a result of startup costs and losses associated with ALIV and additional non-operating costs such as depreciation and amortization and preferred dividends relating to REV segment he reported.
In May of this year, CEO and President of the Company, Mr. Anthony (Tony) Butler, retired from the Group, ending a twenty-year career with the Company.
Franklyn Butler II, who has been involved with the Group for years and also serves on the Board as Executive Vice Chairman of both REV and Summit, and Chairman of ALIV was appointed to replace Mr. Butler as CEO.
Cable Bahamas closed the financial year ending June 2018 with basic earnings per share of minus 57 cents, compared to minus 54 cents in 2017. BM
To view Cable Bahamas Limited 2018 Annual Report click HERE