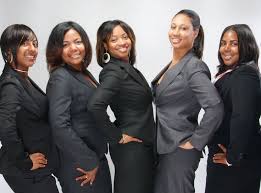 Businessuite Women – "Manifest the Foreseen in 2019" – March 28th 2019 Eden Gardens Wellness Resort & Spa 39 Lady Musgrave Road New Kingston, Jamaica
An invitation to Attend The "Businessuite Women – Manifest the Foreseen in 2019" New Kingston, Thursday March 28th 2019 Eden Gardens Wellness Resort & Spa. 39 Lady Musgrave Road New Kingston, Jamaica
Report after report laments about the low economic net worth of women of color globally. Regardless of educational attainment, the wage gap still persists and it has become clear that in the absence of strategic intervention, women both single and married will be relegated to ongoing economic strife.
Intentional living requires critical, actionable information and practical execution coupled with career and financial savviness.
With this in mind, "Businessuite Women" invites you to be a part of and plan to attend Manifest the Foreseen in 2019, a day of critical and immersive learning for women on all rungs of the career ladder.
On March 28th 2019, topics such as Developing Leadership Skills, Achieving Personal Growth, Investment Strategies, Creating Multiple Streams of Income, Overcoming Roadblocks to Achievement, and so much more will be dialogued in a series of highly interactive learning circles.
》Attendees will have the option to attend the entire day of events, one session or a combination of sessions.
》Two learning circles will be offered on the Workplace Path, and two learning
circles on the Wealth Creation Path.
》Attendees who complete the Workplace Path will earn a John C. Maxwell
Certificate of Participation.
☆ Workplace Path Sessions
Becoming a Global Impactful Leader.
This learning circle details 12 competencies that transformative, impactful leaders exhibit; it offers
strategies which can elevate personal leadership effectiveness and teaming competencies, and it challenges attendees to assess their leadership
mindset. Multiplier or Diminisher?
The 15 Invaluable Laws of Growth.
Based upon the John Maxwell best-seller, this learning circle examines 15 principles that are foundational amongst people who achieve peak performance. Attendees will learn how each law is applicable in business and life, and why growth
opportunities must be embraced if potential is to be maximized.
☆ Wealth Creation Path Sessions
Women and Investing 2019
This learning circle explores why every woman should have a financial plan; why this plan should include an investment strategy also comprised of stocks and bonds; and tools that can foster wealth
creation and long-term financial security.
SheBIZ- Creating Multiple Streams of Income.
This learning circle guides attendees through a mind mapping process which fosters the identification of potential additional income sources; the benefits of residual income; and how to monetize personal skills and expertise in today's global marketplace.
There is a movement globally, which recognizes the multi-dimensional community and human development benefits derived from investing in programs for girls and women.
Your attendance and support for this event will enable even more women to participate in this learning experience.
Dr. Anita Davis DeFoe
Editorial Director
Businessuite Women
anita@businessuiteonline.com
businessuitemagazine@gmail.com
Registration Form "Businessuite Women – Manifest the Foreseen in 2019" New Kingston Jamaica, March 28th 2019
Businessuite Women and Businessuite Markets are categories of
www.businessuiteonline.com which is owned and published by Businessuite Media Group A Division Of Blackslate Holdings Group Limited