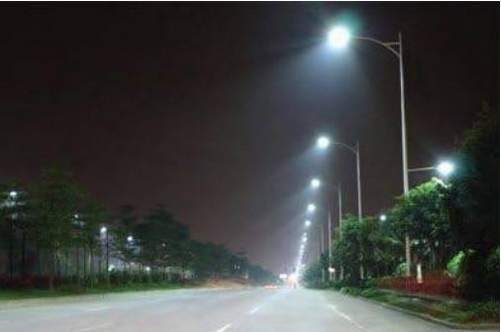 Jamaican Government Clears JA$7B Debt Owed To The Jamaica Public Service Company (JPS) For Streetlights.
Jamaican Government has cleared its debt owed to the Jamaica Public Service Company (JPS) for streetlights.
In making the disclosure at a disaster preparedness and mitigation town hall in Douglas Castle near the St. Ann/Clarendon border Thursday (October 25), Minister of Local Government and Community Development, the Hon Desmond Mckenzie, says the street light debt dates back several years and stood at over $7 billion.
He said that $4.5 billion was paid to the light and power company over a two-month period to reduce the debt significantly, as the arrears stood in the way of residents getting defective streets lights repaired and new ones installed.
He explained that the Government then had to find on a monthly basis, $300 million to pay to the JPS for street light and when we fail to pay that $300 million, it attracts interest.
Minister of Finance and Public Service, Dr. Nigel Clarke went to Cabinet, which supported the recommendations that were made and having now paid off the entire debt, come the end of the financial year, the Government will not owe the JPS one cent.
Minister McKenzie noted that the JPS has since committed to repairing the country's 12,000 malfunctioning streetlights by the end of the 2018/2019 financial year.