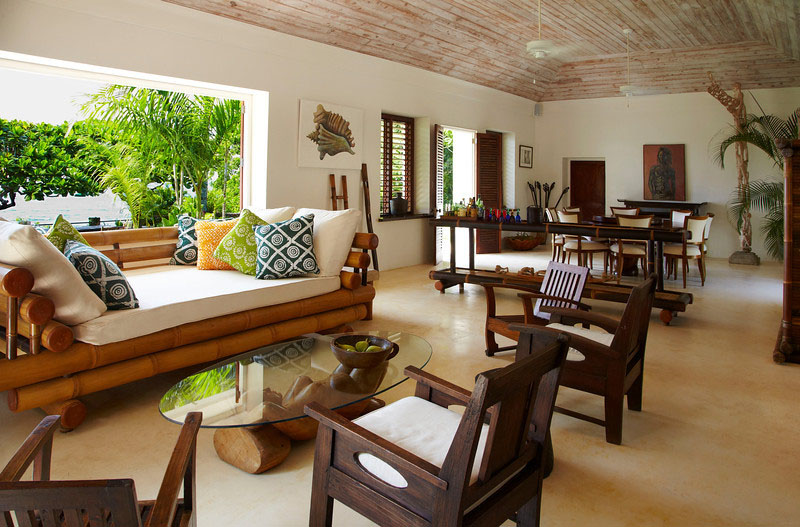 The Walkbout Homestay Experience Coming 2019
The Walkbout Homestay Experience allows you to rent rooms and sometimes an entire apartment/home/residence from carefully selected and screened local families. The experience allows for a first hand up close view of real Jamaican daily life. You will improve your local language skills and become familiar with the local lifestyle like never before.
Participating host families and often times business within the community earn an income from your experience, further developing the economic base of the communities. So you're also impacting the wider community in a very positive way.
Your Walkbout Homestay Experience can range from a complete family experience to a basic room rental in the family home. The goal is to immerse you into the culture and way of life, participating in family activities, including cooking, farming, daily chores, dining out, going to local places of amusement, and exploring the local and surrounding communities on foot, bicycle, motorcycle or whatever is available.
Depending on The Walkbout Homestay Experience booked you may be expected to pay a portion of the activity-related costs, such as tickets, parking, petrol and travel expenses. This is a two-way experience as you will also be encouraged to share elements and aspects of your own culture with your host family.
Jamaica aka The Rock, is known for its hospitality, beaches, friendly people and scrumptious cuisine. However, there are many other less advertised attractions and deeper reasons to make Jamaica a must on everyone's bucket list and a place to continually rediscover. So we encourage you to Experience Jamaica at www.walkbout.com, "Go Beyond The Destination" For Local Authentic Cultural & Immersed Walkbout Experiences.
List your accommodation and Join The Walkbout Supplier & Affiliate Community Programme – (SACP)
A community which is focused on and encourages micro-entrepreneurship by helping other entrepreneurs who want to follow their own passion to create a connection between locals and Walkbouts. By providing this resource to thousands of micro entrepreneurs in destinations around the world, to list their offerings, we're building a growing and supportive community for them all in one place. Each micro entrepreneur who lists an activity, tour or a homestay experience on our walkbout.com site is sharing their passion, interests and hobbies and most importantly launching a small business to generate additional income.
Walkbout is the platform for SME business owners and operators, fostering customer loyalty, brand prowess and exceptional experiences.
To discuss business opportunities further
More information email: info@walkbout.com
or view www.walkbout.com
Walkbout Community Members Are Passionate About Authentic Experiences