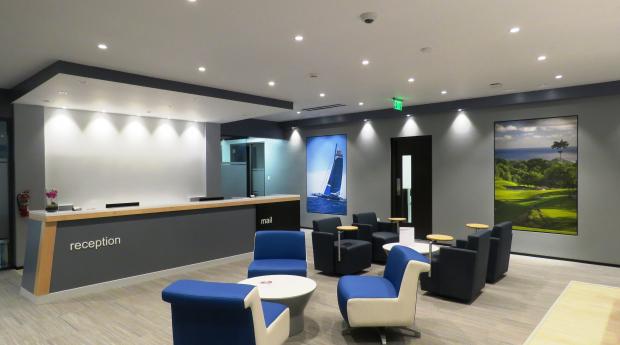 PanJam Investment acquires 25% stake in Williams Offices (Caribbean) the Regus' Franchise Partner in the Caribbean
PanJam Investment Limited (PanJam) yesterday announced that it had acquired a 25 per cent stake in Williams Offices (Caribbean) Limited (Williams Offices), this following on the heels of their recent acquisition of a 6.1% stake in JMMB Group Limited, valued at close to JA$2.7 billion.
Williams Offices (Caribbean) Limited, which is the Regus' Franchise Partner in the Caribbean, was established in Barbados in 2015 with a mandate to license and operate the Regus brand and business model in a number of Caribbean countries.
Joanna Banks, PanJam's Vice-President of New Business Development and Strategy, commenting on PanJam's investment in JMMBGL indicated at the time that this was in line with their long-term strategy to take meaningful equity positions in strong, growing companies with a regional reach.
Regus is the leading global workspace provider, having built an unparalleled network of office, co-working and meeting spaces for individuals and companies in almost 900 cities across 120 countries.
Williams Offices opened its first Regus Business Centre in June 2016 in Barbados followed by Trinidad & Tobago. Its third centre is located in the PanJam Building in New Kingston, Jamaica.
PanJam Investment's, which has invested in Jamaica for over 50 years, and is among the largest publicly-listed companies in the Caribbean, generates shareholder returns through three distinct activities including real estate, development of commercial properties, and captive insurance.
It also takes actively-managed positions in both public and private companies, throughout the Caribbean, but primarily in Jamaica.