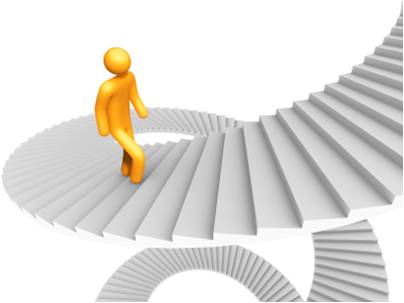 Corporate Movements – October 2018
IronRock Insurance Company Limited (ROC) has advised that Mr. W. David McConnell has been appointed Chairman of ROC's Board of Directors at a meeting held on October 18, 2018.
tTech Limited (TTECH) has advised that the following Senior Managers have resigned: • Mr. John Gibson, Senior IT Security Officer – effective October 30, 2018. • Mr. Eldin Reynolds, Resolution Manager– effective October 31, 2018.
ISP Finance Services Limited Announces Appointment ISP Finance Services Limited (ISP) has advised of the appointment of Mr. Pierre-Anthony Wright as Director of Sales, Marketing and Business Development, effective October 01, 2018.
Global business and leadership development solutionist, Dr. Anita Davis-DeFoe joins Businessuite Media Group a Division of Blackslate Holdings Group Limited as its new Editorial Director for Businessuite Women.

NCB Financial Group Limited (NCBFG) has advised that Ms. Simona Watkis has been appointed Chief Executive Officer of NCB Capital Markets (Barbados) Limited.
Jamaica Broilers Group Limited (JBG) has advised that Mr. Conley Salmon, President of the Jamaica Operations, has opted to proceed on early retirement effective October 3, 2018. Consequently, effective Monday, October 8, 2018, Mr. Dave Fairman, who is currently the President of the Haiti Operations will assume responsibilities as the Vice President of the Best Dressed Chicken Division of the Jamaica Operations. Mr. Fairman will continue to report directly to Mr. Christopher Levy, President & CEO, Jamaica Broilers Group Limited.
Key Insurance Company Limited (KEY) has advised of the appointment of Mr. Neville Henry to KEY's Board effective October 2, 2018.
AMG Packaging & Paper Company Limited (AMG) has advised that Mr. Paul Chin resigned as a Director of the Company on October 1, 2018. In his letter of resignation, Mr. Chin indicated that he wishes to concentrate on other business commitments.
Seprod Limited (SEP) has advised that Mr. Nicholas Jones has been appointed to the Board of Directors of the Company effective September 20, 2018.
Mayberry Investments Limited (MIL) has advised that Ms Rene Mitchell was appointed to Snr. Mgr. Compliance & Risk on September 25, 2018.
CAC 2000 Limited (CAC) has advised that Mr. Richard Stephenson, Senior Manager, has resigned from CAC and the agreed separation date is September 19, 2018. On that date, Colin Roberts assumed direct responsibility for the operations of the Sales team.
Supreme Ventures Limited (SVL) has advised of the resignation of Mr. Adam Harris A.V.P. Project Innovation & Gaming, effective November 30, 2018.
Caribbean Producers Jamaica Limited (CPJ) – has advised that effective August 28, 2018, Ms. Jan Polack has tendered her resignation as a Director of the Board of Directors.