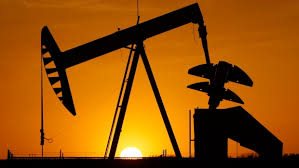 Oil Prices Are Rising Again!
Oil prices are rising again, this as crude hit another four-year high, with a barrel of West Texas Intermediate for November delivery trading at $75.31, while Brent crude was at $84.54.
Oil futures jumped more than $2 a barrel on Monday, rising to levels not seen since November 2014, as U.S. sanctions on Iran loom and a North American trade deal fosters growth.
Phil Flynn, an analyst at Price Futures Group in Chicago, said the NAFTA deal would boost oil prices because it increases the growth prospects not only for Canada and the U.S., but for North America as a whole.
Stoking the rally is also the question of whether OPEC will be able to replace the Iranian exports being drained from global supply by U.S. sanctions.
Russia is said to be doing what it can, with production rising to another post-Soviet high in September, as the country completely rolled back the output cuts it had agreed with OPEC.
Differences between the outlook for Brent and WTI have Citigroup Inc. warning that the U.S. benchmark could trade at a $15 discount to its global counterpart.
Investors have loaded up on options that give the holder the right to buy Brent at $90 by the end of October. Open interest in call options at $90 has risen by nearly 12,000 lots in the past week to 38,000 lots, or 38 million barrels.
Higher oil prices and a strong U.S. dollar could hit demand growth next year, analysts said. For now the market is focused on U.S. sanctions on Iran, which take effect on Nov. 4 and are designed to cut crude exports from the No. 3 producer in the Organization of the Petroleum Exporting Countries.