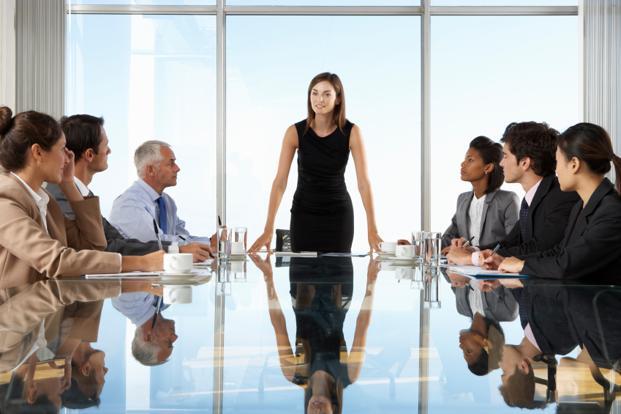 California First State Requiring Publicly Traded Companies To Have At Least One Woman On Their Board Of Directors.
California will be the first state to require publicly traded companies to have at least one woman on their board of directors.
The law, signed by Gov. Jerry Brown on Sunday, requires public companies whose principal executive offices are located in California to comply by the end of 2019.
The minimum is two female directors if the company has five directors on its board, or three women if it has seven directors by the close of 2021.
A quarter of the 445 publicly traded companies in California don't have a single woman on their boards.
California's Chamber of Commerce and 29 other business groups opposed the bill, sending a letter to the state senate arguing that the measure is unconstitutional, that it takes into account only gender and not other diversity, and that it seeks to manage the directors of companies that are incorporated in another state.
Companies that don't comply with the law will be fined $100,000; subsequent violations will draw a $300,000 fine.
Just 5 percent of the companies on the Standard & Poor's 500, which includes only publicly traded firms have female CEOs.
According to The New York Times, women who have served as chief executive are far less likely than men to go on to be CEO at another company, and less likely to serve on corporate boards.
The Economist Magazine found that some of the benefits touted for increasing the number of women on boards – such as closing the wage gap between men and women, or having an effect on company decision-making – haven't necessarily come to pass.
In 2008, Norway instituted quotas requiring women to make up 40 percent of directors at listed companies, and many countries in Western Europe soon followed, as The Economist reported in February.
In every country business leaders protested when the idea was floated, the magazine noted. But ten years on, the worst fears have not been realised.
Walkbout Aiming To Help SME Tour and Experience Operators Grow Their Business