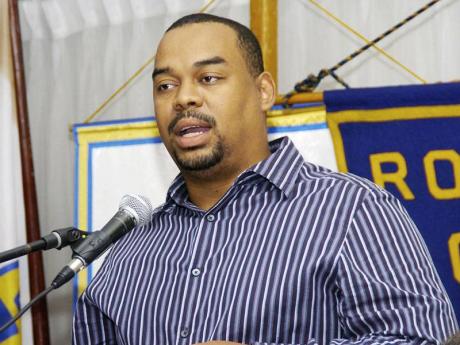 The Difference Between Depositing Money In Banks To Accumulate Low Commercial Rates And Buying Shares Of Commercial Banks As Clear As Black And White
President and CEO of Mayberry Investments Gary Peart is reportedly insisting that the climate couldn't be better for accommodating investors, including Millennials and that the Jamaican economy was going in the right direction.
Speaking at a Mayberry Investments Monthly Investor Forum last week in Kingston, Peart lamented that Jamaicans don't believe that good things can happen for an extended period of time as they are always waiting for the next hurricane.
Focusing on the current low interest rates climate, he noted that he has not seen double-digit interest rates for over a year.
Turning to the commercial banks, he urged those in attendance to consider how much more profitable it would be to invest through Mayberry rather than relying on a two per cent average interest rate on bank deposits.
He also criticized hedging the US dollar and how it helps to create an environment of instability, as opposed to investing the foreign exchange in the local economy.
That doesn't sound like a good investment, commenting on the conversion to US dollars, adding that it could have been more easily invested through Mayberry's new investment vehicle, MJE, and earn 30 per cent per annum.
He noted that one of the best ways to hedge against foreign exchange is to own a piece of the business that is able to pass the devaluation on to its customers. And that's one of the reasons why equity tends to outperform the devaluation —because a business is one of the most efficient ways to pass on the devaluation.
According to Peart, since 2015 it has been obvious to brokers that all the economic indicators were pointing in the right direction, and by 2016 it became patently obvious, with the growing level of market expansion — that the assumption was true.
However, he admitted that with shares rising at a similar pace since then, it may have become a little more difficult by now to find value in the market, but he felt that by utilising the services of a broker, like Mayberry, prospective investors could avoid all the potholes.
Peart saw the difference between depositing money in the banks to accumulate low commercial bank rates, and buying into the shares of the commercial bank as clear as black and white, and urged the crowd to utilise the brokering firm's services, instead.
Source Jamaica Observer
Walkbout Aiming To Help SME Tour and Experience Operators Grow Their Business