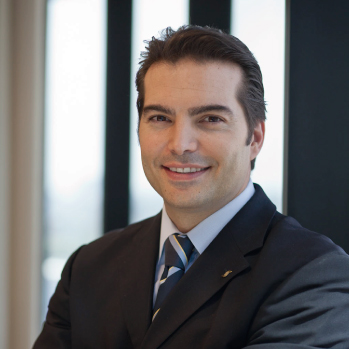 Scotiabank Trinidad and Tobago Reporting Strong 9 Month Income After Taxation Despite Increased Corporation Tax Of 35%.
Managing Director for Scotiabank Trinidad and Tobago Limited, Stephen Bagnarol, is reporting strong income after taxation for the nine months ended 31 July 2018; despite increased corporation tax rates levied on commercial banks at 35%.
Year to date income after taxation was TT$491 million, a decrease of $16 million or 3% when compared to the prior year. The lower profitability year over year was driven by the effect of the higher corporation tax rate, which resulted in an incremental $37 million in tax expense in 2018.
High Return on Equity at 16.46% and Return on Assets at 2.72% continue to highlight the Group's financial strength, and based on this performance, the Board of Directors has approved a 3rd quarter dividend of 50 cents per ordinary share payable on 18 October 2018 to shareholders on record as at 20 September 2018.
In commenting on the results, Mr. Bagnarol, said the Bank continues to build on the momentum of the 2nd quarter with a good 3rd quarter performance.
Total Revenue grew by 7%, driven by continued growth in the retail portfolio as well as growth in the insurance business line.
In this quarter the Bank officially launched Trinidad & Tobago's first digital branch at Price Plaza, Chaguanas. This in alignment with their digital transformation strategy, of making it easier for customers to do business with bank across various channels.