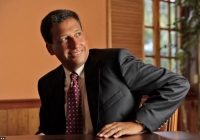 Jamaica Broilers Group Reporting 6% Increase In Revenues For Quarter Ending July 2018
The Directors of Jamaica Broilers Group Limited have released their unaudited financial results for the quarter ended July 28, 2018, reporting Group revenues of JA$12.2 billion, a 6% increase over the JA$11.5 billion achieved in 2017.
Gross profit for the quarter was reported at JA$3.2 billion, a 19% increase over the previous year.
In his interim report to shareholders, Christopher Levy President & Chief Executive Officer highlighted that the Jamaica Operations reported strong gross profits for the first quarter segment of JA$842 million, which was JA$392 million or 87% above last year's segment result of JA$449 million.
This increase, he said was attributed to improved gross margins resulting from increased production and improved inventory management.
Total revenue for the Jamaica Operations showed an increase of 5%.
With respect to their US Operations he reported a segment gross profit result of JA$300 million, which was a 6% decrease from the prior year's result of $318 million.
This decrease he said was primarily attributable to one-off staff cost elements and acquisition costs related to the recent feed mill purchase; these cost elements are not expected to recur.
Total revenue for this segment increased by 8% over the prior year driven by increased sales of main products – fertile eggs and baby chicks.
As for the Haiti Operations this had increased market share of table eggs to 34%, compared to 30% of the market at the end of the first quarter last year.
The segment gross profit result for the first quarter amounted to $60 million, which is $15 million or 32% above last year's segment result of $45 million.
Total revenue increased by 13%.
Other Caribbean Operations reported first quarter segment results of $847 million an increase of $772 million over the corresponding 2017 quarter.
The significant increase is mainly due to the net results of the JBGL Stockholders Nominee Limited, driven by the unrealised fair value gains of the shares held.
Distribution and administrative costs reflected an increase of 17% over the previous year due primarily to salary increases and exchange movements.
These first quarter results also include the costs of operating the new hatchery in Pennsylvania; these costs were not in last year's results.
Additionally, the costs related to the formation of the Shareholders' Trust are recorded during the quarter ended July 28, 2018.
Financing costs for the Group, inclusive of foreign exchange movements, showed an increase of $173 million.
The Group recorded profits attributable to stockholders of $399 million, a 102% increase over the corresponding quarter of prior year or 38.58 cents per stock unit, a 134% increase over the corresponding quarter of prior year.
The Jamaica Broilers Group Limited closed the quarter with earnings per share of 39 cents a significant improvement on the 16 cents reported for 2017.