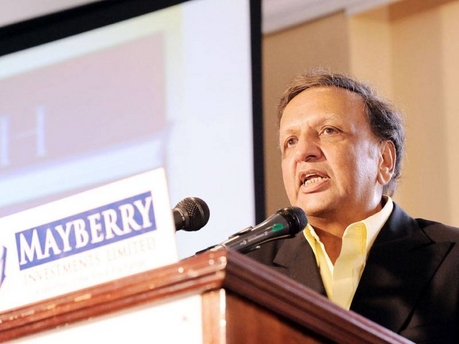 Blue Power Group Profits Bolstered Significantly By Favourable Changes In US$ Exchange Rate.
Chairman of the Blue Power Group Limited, Dhiru Tanna, is reporting in the company's just released Unaudited Financial Statements for the Quarter Ended July 31, 2018, increased sales and significantly improved profits.
In the period under review profits have been bolstered significantly due to favourable changes in the exchange rate.
He reported that the company continues to prepare for the competitive pressures which they have begun to face from the new producers on the market.
Continuing he reported that overall sales for the three-month period was up by 15% from JA$381 million to JA$436 million with the Lumber Depot Division showing an increase of 10%, while the Blue Power Division jumped by 27%.
The overall increase in sales for the quarter was accompanied by net finance income, which was $23 million compared to $2 million for the same period last year.
Thus, due to improved sales and net financial income, profit after tax was up by 56% from $38 million in Q1 last year to $60 million this year in the first quarter.
Efforts to improve export performance continued to show results as over 32% of soap sales went to export markets in the Caribbean, the USA and the UK.
Most significant improvement came from the Caribbean market where they now have many distributors selling their products.
The increase in export sales over the same quarter in the previous year was 82%, from $25 million to $45 million.
The recent 10 for 1 stock split which many stockholders had been requesting is now in effect after having been approved at the AGM held on August 14, 2018.
It is hoped that the availability of more units will result in greater trading and ease of access for those who wish to acquire a stake in our company, said Mr. Tanna.
The Blue Power Group closed the quarter with earnings per share rising from 68 cents to $1.07 or 57%.