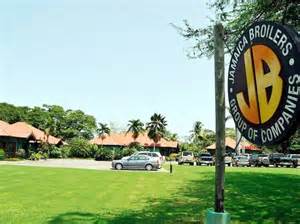 Jamaica Broilers Group Raises J$500M Unsecured Bond Arranged by Sagicor Investments Jamaica
The Jamaica Broilers Group Limited has advised that the company raised J$500Million through the issue of an unsecured bond arranged by Sagicor Investments Jamaica Limited.
The issue date for the bond is August 31, 2018, and matures on September 30, 2019 with an interest rate of 5.5% fixed to the maturity date.
JBG indicated that the monies raised are to be used to fund the Company's working capital requirements.
Jamaica Broilers Group had earlier this month announced its takeover of the operations of the Feed Mill and related assets of Crystal Farms, of Oakwood, Georgia, USA.
The purchase of the assets of Crystal Farms was executed through the Company's subsidiary, Wincorp Properties, Inc., and was completed on Thursday, August 30, 2018.
Last year, the company acquired two hatcheries, one in Iowa and the other in Pennsylvania.
Group Senior Vice President for Finance & Corporate Planning, Ian Parsard said the company has been growing its business in Jamaica, US and Haiti – the three markets in which it operates.
The acquisition of the feed mill is a continuation of that expansion they are experiencing in the US, where they expect revenues to grow as a result, as well as the profitability of the company.
The company is expecting to see a 15 per cent growth from the acquisition over the next five years, and note that they could experience higher growth rates if additional acquisitions are done during that time period.
The purchase of the feed mill is expected to enable the company to supply feed to their party customers in Georgia and neighbouring states and also allow JBG to control the feed supply to its breeder flock operations located in north and South Georgia.
According to the company's just released annual report for the 2017 -2018 financial year, Jamaica Broilers profits decreased by 11 per cent compared to the prior year.
Revenue however increased by 9 per cent.
Jamaica Broilers Group closed down 56 cents on volumes of 57,042 units to close at $26.07 on the main market of the Jamaica Stock Exchange yesterday.