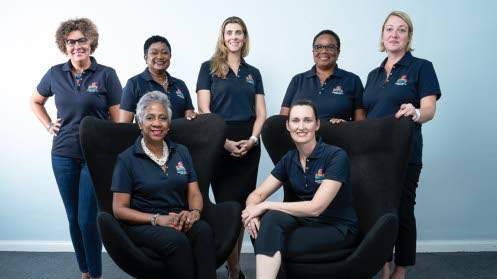 Stanley Motta's Listing On The Main Market Of The Jamaica Stock Exchange Increases Total Listed Companies On The Main Market To 38
Managing Director of the Jamaica Stock Exchange (JSE), Mrs. Marlene Street Forrest has indicated that the recent listing of Stanley Motta Limited on the Main Market of the Jamaica Stock Exchange has increased the total listed companies on the Main Market to 38, and including Stanley Motta, the number of securities listed on the Main Market increased to 51.
The total number of companies listed on the JSE Main Market increased to 75 and the total number of securities listed across all markets increased to 109 she said.
Mrs. Marlene Street Forrest made the comments at the recent listing ceremony on Wednesday, August 22, 2018 at the Exchange.
Stanley Motta had successful raised over $4.0 billion Jamaican dollars in an Initial Public Offering, culminating in the listing of these securities on the Main Market of the Exchange.
Including the $4.02 billion raised by Stanley Motta, Mrs. Street Forrest said a total of JA$20.5 billion has been raised in 2018 across all markets, and with SML listed at the offer price of $5.31, this has increased market capitalization from $1.277T to $1.281T across all markets.
Stanley Motta Limited (SML) Chairman and CEO Mrs. Melanie Subratie, took the opportunity inform the audience that Stanley Motta Ltd five years ago was a shell of an electrical company.
Five years ago the space at 58 HWT had was undervalued and underutilized and today Stanley Motta Ltd in taking over that space, strategizing and the building has created a valuable property development in the heart of New Kingston she said.
The Stanley Motta CEO also highlighted the unique composition of their board being all female and asked that they be judged by their results, encouraging all company boards to have board diversification.
Mr. Dwight Jackson of NCB Capital Markets Ltd. Manager, Origination and Structuring in his remarks at the event, informed the audience that this ability to recognize, innovate and seize new opportunities are traits NCB Financial Group share with Stanley Motta.
He further stated that the technology is now the leading force of productivity in the global economy and one does not have to look very far to see its power at work.
Think digital fortresses like Amazon, Google and Alibaba and you'll get the idea he said, all, by the way, are demonstratively customer-obsessed and so rely heavily on the BPO sector as part of their business model.
As a result, the BPO industry he said has evolved to become more than just call centres and the millions of people employed worldwide, not to mention thousands of Jamaicans are employed in this sector.