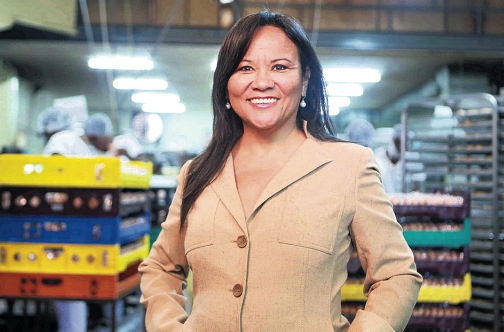 Honey Bun Sales Up 4% But Profit Before Tax For Nine Months, 17% Lower Than Last Year.
Honey Bun Limited has released their Unaudited Financial Statements for the Nine Months Ended 30th June, 2018, reporting year to date sales for the period of JA$1 billion representing a 4% increase relative to 2017.
Profit before tax for the nine months amounted to JA$80 million, 17% lower than last year.
For the three months ended June 30, 2018, sales amounted to JA$332 million dollars representing a 15% increase in sales relative to the prior year, as profit before tax of $9 million was 5% higher than the corresponding prior year period.
CEO Michelle Chong in her report to shareholders indicated that this performance has been as a result of continued investment in production capacity and restructuring of distribution.
The Company's asset base she said, has grown as a result of investments in expanded facilities, allowing the company to take advantage of the strong market demand for products.
She pointed out that Honey Bun earlier this year launched its new Buccaneer Jamaica pocket size rum cakes in 3 flavors at the Jamaica Expo and has entered two new markets with further interest from other buyers in existing markets.
Honey Bun closed the nine-month period with earnings per share of 15 cents, lower than the 18 cents reported for 2017.BM
To view Honey Bun (1982) Limited Unaudited Financial Statements for the Nine Months Ended 30th June, 2018 click HERE