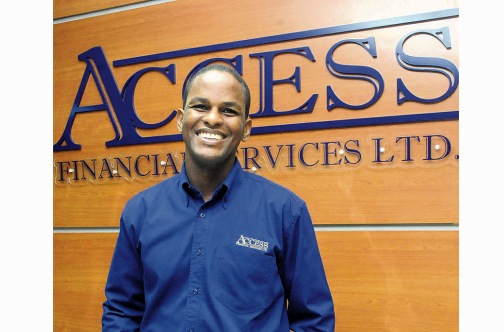 Access Financial Services Reporting Solid Performance Recording 2017/2018 NPAT Of JA$716M On Revenues Of JA$1.7B.
Marcus James CEO, for Access Financial Services Limited is reporting a solid performance for the Company for the financial year 2017/2018.
The company recorded net profit after tax of JA$716 million on Revenues of JA$1.7 billion, as total assets grew by 10%, up from $3.2 billion in 2017 to $3.5 billion in 2018.
This credible performance he said was a result of the continued support of customers and the dedication of hardworking team members.
Commenting further he reported that during the year the company achieved organic growth of their loan portfolios, growing by 12%; moving from $2.6 billion in 2017 to $2.9 billion in 2018.
This growth was strengthened by the acquisition of the loan portfolio of Micro Credit Limited in June 2017, which now operates under the trade name Micro Credit Loans, growing the asset base by expanding the Company's share of the microfinance market.
Going forward he said that they have set the stage for the expansion of the Company's loan portfolio and profitability, where technology will play an integral part in the delivery of services to customers and the maintenance of portfolio quality.
Access Financial Services closed the financial year 2017/2018 with shareholders' equity of JA$2.3 billion and earnings per share moving from $2.59 to $2.61.BM
To view Access Financial Services Limited Annual Report 2018 click HERE