7 Reasons Why Now is the Right Time to Start Your Business
If running your own business has been on your mind for a long time, and your great ideas are waking you up at nights, now is the best time to start your business. The possibility of taking charge of your time and your future is now greater than ever, given the advances in technology, convergence, globalization and social media.
Here are seven reasons why now is the best time to start your own business:
1. User-friendly technology
New technologies and open innovation have disrupted traditional approaches to business, driven down costs, and provided greater access to customers. Web 2.0 and social media have transformed communication and business processes through an emphasis on collaboration, user-generated content, and networking. This growing connectedness and networking are driven by major developments in interactive media and the increasingly active role of consumers in creating content on behalf of brands. Technology facilitates easy access to everything entrepreneurs need for their start-up, including logo design, website creation, accounting services, stock management, coaching and consulting services. In addition, the cost of hardware has fallen significantly, making it easier than ever to access hardware such as smartphones, tablets, and personal computers. Collectively these developments have leveled the playing field for small businesses.
2. Open markets for products and services
Technology advancements have given rise to the internet, which has ushered in a new era of open markets. Businesses now have access to suppliers, services, and customers from across the globe. The access to translation services makes it possible to communicate and do business with anyone, anywhere in the world, without learning the language. However, if you want to learn the language there is technology to help you do that too. Social media and omni-channels facilitate targeted marketing of products, services, and anything that an entrepreneur has to offer. The rapid disappearance of traditional barriers and the emergence of wide open markets give entrepreneurs the opportunity to leverage their ecosystems, expand their customer base and operate on a global scale.
3. Multiple sources of funding
Access to funding has always been one of the greatest problems for entrepreneurs seeking to start or advance their business. Access to capital was always reserved for those with influence, the wealthy and connected. Now entrepreneurs have access to multiple sources of funding including:
• Angel Investors – where individuals investors provide the funding for start-up.
• Family and Friends – who use their savings and profits to provide start-up capital.
• Small Business Loans – where government agencies provide subsidized loans for businesses at low-interest rates.
• Small Business Grants – where government agencies provide grants for small businesses and entrepreneurs.
• Venture Capital – where investors provide the start-up funding for small businesses that show potential for long-term growth.
• Crowd Funding – Where entrepreneurs raise small amounts of money from a large number of people using the internet. Popular crowdfunding platforms include:
o Kickstarter – for people in the arts – authors, musicians, filmmakers.
o SoMoLend – debt-based investment funding for small businesses.
o Crowdfunder – which provides a combination of donation and investment funding for small businesses.
4. Increased support for entrepreneurs
There is increasing recognition, across the globe, that entrepreneurship and small businesses play an important role in economic growth. As such, there are improved regulations, and increasing support from governments and international agencies to help small businesses thrive. It is now easier than ever for entrepreneurs to register their businesses, to file their returns, and access funding. In addition, agencies such as the Small Business Association and the Chamber of Commerce provide significant support and mentorships for SMEs.
5. Your job provides no guarantee for future employment
Technology has created many great opportunities and many new jobs, but technology has also disrupted the traditional job market putting many out of jobs and threatening many more. It is great to have a career but in an era of disruptive technologies, mergers, and takeovers, a job should not be your only strategy for generating income. Multiple sources of income are necessary for your multiple streams of bills and expenses. Starting your own business could provide the security you need, provide an additional income stream, and the path to true financial independence.
6. There is help all around
Whether you believe it or not there is a lot of help available to help you to start, manage, and grow your business. There are consultants for everything you need – management consultants, tax consultants, marketing consultants and many more. In addition, there are business mentors and coaches that you can hire to provide the guidance you need to increase your chances of success. There are also people in your life and your network who are potential mentors, who will provide valuable guidance for your business, at no cost. In addition, there are many talented people who are looking for meaningful engagement who can help you with your start-up at reasonable rates including retirees, students, and those looking for new opportunities.
7. There are many potential partners
As an entrepreneur, sometimes it seems more efficient to go it alone because no one else has the passion for your venture. However, you do not have to go it alone. There are many like-minded entrepreneurs that are looking for partners. In the words of Dr. Duchess Harris, guest speaker at my recent graduation, "find your crew." Find partners with integrity, and who are passionate, result oriented, and hard-working, because it takes more than one person to achieve true success. Never be a one woman or a one-man show!
Last Word
If you are reading this article, it is a good first step but it is not enough. Identify where you are now, where you want to be in the next six months and create a plan to get there. Overcome your fear of moving forward and take the first step. Stop being afraid of what may go wrong and focus on all the things that could go right. Consider the opportunity cost of not moving forward. Consider what you could gain from starting your business now.
Time is precious, and the time is right. In the words of Will Smith, "God placed the best things in life on the other side of terror; on the other side of your maximum fear are all of the best things in life." If you wait for the perfect time, you will wait forever. Make the Decision. Start Your Business!
~~~~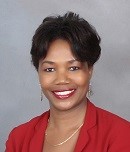 Dr. Elaine Williams-Morgan is a Media & Management Consultant, Entrepreneur and Business Educator. She is Director at Your Business International and Nex-G Media, and blogs about Innovation, Social Media and Entrepreneurship. You can find her posts at Focus on innovation with Dr. Elaine Williams-Morgan and at YourBusinessinternational.com Follow Elaine on Twitter @DrElainea and on Facebook.