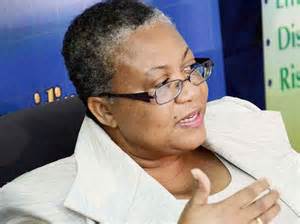 Jamaica Stock Exchange Group Attributing 34% Increase In Q2 Revenue To Improvement In Cess Fee Income.
The Jamaica Stock Exchange Group is attributing a 34 percent increase in income for their just concluded second quarter, to an improvement in Cess Fee Income.
The Group recorded total revenues of JA$666Million for the six months ended June 2018, compared to the JA$478 Million reported for 2017.
Of the total JA$666Million 2018 revenue, Cess Fee Income accounted for 34 percent or JA$227 Million compared to the JA$126 Million reported for 2017.
Fee income of JA$388 Million was the major revenue contributor, compared to JA$295Million.
There was a drop in income from the Ecampus division recording JA$6.8Million compared to the JA$7.9Million for 2017.
On the profit side The Group recorded Net Profit After Tax of JA$89.8Million, representing an improvement of JA$44 Million or 97 percent when compared to the profit of JA$45.5Million for the corresponding period in 2017.
Improvements in Net Profit continues to be positively impacted by Cess Fee and Income from their wider range of products and services that are now being offered by The Group.
The Jamaica Stock Exchange Group closed the six months with earnings per share of 27 cents up from 15 cents for 2017 and has advised that at a meeting of their Board of Directors held on July 19, 2018, the directors declared an interim dividend of 16 cents per ordinary share payable to shareholders on record as at August 3, 2018, to be paid on August 20, 2018.
To view Jamaica Stock Exchange Limited Consolidated Unaudited Financial Statements for Quarter Ended June 30, 2018 click HERE