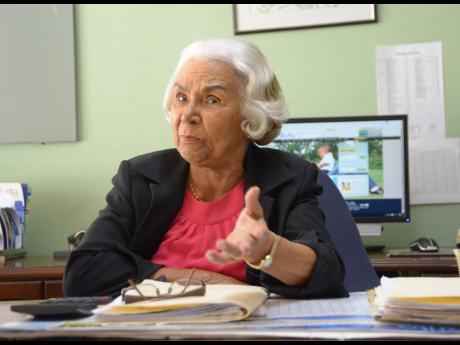 Cornerstone Investments Holdings Offers Rita Humphries-Lewin JA$3B To Acquire Majority Position In Barita Investments.
Cornerstone Investments Holdings Limited has formally presented its offer to acquire a majority position in Barita Investments.
The offer of JA$9.20 for approximately 334 million Barita shares is expected to cost Cornerstone Investments JA$3 Billion.
Corner Stone is seeking to acquire no more and no less than 75 percent of the company, as they intend Barita Investments to remain listed on the Jamaica Stock Exchange.
Majority shareholders Rita Humphries-Lewin with 76 percent and Karl Lewin with 1.2 percent, have already signed lock up agreements with Corner Stone essentially ensuring the success of the offer.
As part of the lock up agreement Rita Humphries-Lewin has negotiated for the maintenance of the Barita Education Foundation and of the Barita name for a minimum of two years.
The agreement also ensured the retention of incumbent Managing Director Ian McNaughton for a minimum of 2 years, subject to Board Approval.
Rita Humphries-Lewin is also expected to stay on as a director for at least 6 months following the acquisition and takeover.
The offer opens on July 26th 2018 and will close on August 16th 2018.
To view Take-Over Bid Circular Issued by Cornerstone Investments Holdings Limited for the Issued and Outstanding Ordinary Stock Units in Barita Investments Limited click HERE