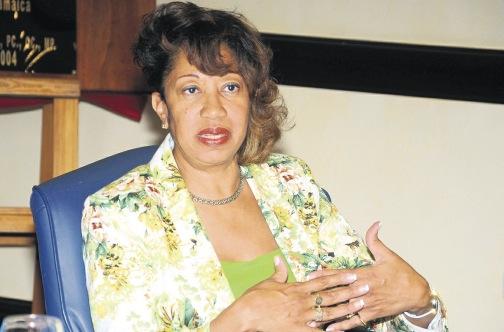 JAMPRO Forecasting Expansion In Business And Investment Opportunities As Potential Investors Show Interest And Scouting Of Key Sectors.
The Jamaica Promotions Corporation (JAMPRO) is forecasting expansion in business and investment opportunities for the country as a result of increased interest and scouting of key sectors by potential investors.
These include agri-business, business process outsourcing (BPO), energy, logistics, manufacturing and tourism, which were the focus areas at the recently held Jamaica Investment Forum (JIF).

President of the agency, Diane Edwards, said that Jamaica continues to attract significant interest and attention as a tourist destination, which is evident in the various projects that have been recently completed, others under way and initiatives in the pipeline.
She noted that there is heightened interest from investors in Mexico and Spain, who are looking for sites and locations for new hotels or to expand existing properties.
She said that companies from the Middle and Far East are also looking at hotel opportunities here in Jamaica, so tourism is thriving and alive and attracting new interests.
Turning to BPO, the JAMPRO president noted that the industry will see even further growth, with major expansions and initiatives in progress.
BPO has evolved into a robust sector that continues to drive growth and job creation, with some 26,000 persons currently employed.
JAMPRO is currently promoting Jamaica as a destination for outsourcing investments through partnerships with local and international organisations, international BPO conferences and targeted inward missions.